A business that dedicated to the pursuit of Customer Satisfaction and Corporate Conscience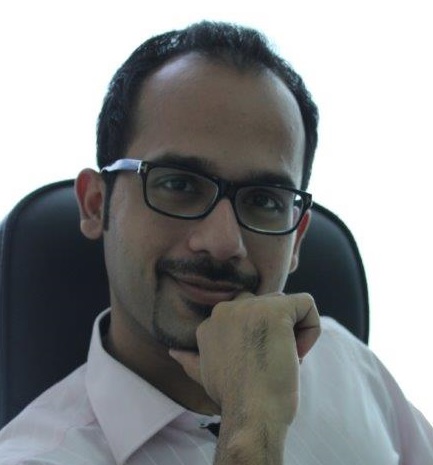 Member:
Mr. Zohaib Akhtar
Company:
Sana Traders
Location:
Pakistan
Industry:
Gifts&Crafts
Gold Supplier member since:
2007
Website:
http://sanatraders.trustpass.alibaba.com

Sana Traders was founded in 2002, from a small packaging unit to 2 scalable factories today. Our products are currently exporting to 28 countries around the world, and expecting more new markets in the next few years
The strategy was kicked off with uncertainties but also hope. After sending over 20 quotations, plus having the grace of Allah, Haqeeq Marbles met one of their best customers. It is a Libyan company which has offices across Middle East. Since then they are placing monthly order to Haqeeq Marbles for Black and Gold Marble Polished Tiles and FCL, etc.
In today's digital environment, even though e-commerce is getting more and more widely used but it is still very hard to gain customers' trust without having any personal touch, like meeting in person or talking over phone in order to make sure that the other side is a geniune company. Alibaba.com is a platform that can help us in gaining buyers' trust and prove that we are a reliable and geniune supplier.
We have a dedicated colleague to take care of the Alibaba Gold Membership operation. This colleague is responsible to upload latest prodcuts as often as possible and reply to inquiries daily. We believe that being able to provide timely reply to inquiries is a competitive advantage since time is valuable for everyone, especially in doing business.
To provide A+ service and getting 100% customer satisfaction are also our top priorities. In order to achieve these objectives, we are trying to stick to the following guidelines :-
To provide competitive pricing and compliment samples to customers
Reply to inquiries promptly (average within 30 mins during working hours, and maximum 12 hours after working hours or during holidays)
Quality Assurance and Innovative packaging
Timely Shipments
Marketing Excellence by leveraging the power of e-commerce platform, and participating in world-class tradeshows
We are still participating in international tradeshows reguarly in fact we believe that it is a very good chance for us to see our customers in person in order to discuss order requirement and new products directly. These are some of the shows that we usually participate :-
Hong Kong Gifts and Premium Fair
Ambiente Frankfurt
Tendence Lifestyle Frankfurt
Spring Fair Birmingham
Seoul Gifts Show
Through participating at tradeshows, it also helps us to build reputation, let customers know that we are a genuine business, show that we are reliable, respobsible and financially stable company !
Last but not least, being "transparent" is also very important. It is very common within the industry that not listing any extra charges that might occur in the quotation, for example, port charges and ground transportation. It is because suppliers want to make the quote look more competitive and have higher chance in winning the deal. However, at the end when customer finds these charges, it gets frustrating and they get tricked by these techniques of suppliers.
At Sana Traders, we provide every single cost and information to our customer as early as we can, so that there are no surprises. We make sure that our customer understands all the items in the quotation and have no question regarding the charges before finalizing the deal.
In addition, a detailed inspection report will be provided to the customer a week before the shipment is ready for dispatch. We want to make sure that the customer have enough time for evaluation or any final adjustment. This extra final step gives us and the customer a final chance to make sure that everything's fine and the shipment is ready to go.
We believe that there is more than just making money in short term for a business. We want to build long term relationship with our customers, they could be our business partners or even friends. In order to do so, we devote our honesty and commitments wholeheartedly in order to gain their trust ! I can guarantee you that once you have your customer's trust, he will never turn to other competitiors just because of better price !
We also very eager in giving back to the community! At Sana Traders, we offer 100% coverage on all health and medical expenses for our staff. We want them to live a happy healthy life. We also provide a monthly grocery allowance for each family as per their needs. This kind of support is very important in a developing country like Pakistan, since health expenses and basic necessities could be too expensive to some of the workers.
As a corporate conscience company, Sana Traders aims to embrace responsibility for the company's actions and encourage a positive impact through its activities on our employees, communities, and probably our customers and environment in the near future.