"Gold Supplier and great products bring us big deals."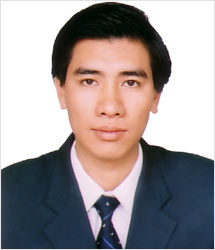 Member: Mr. Hung (Van) Than
Company: VISIMEX JOINT STOCK COMPANY
Industry: Agriculture
Location: Vietnam
Gold Supplier since: 2004
Website: http://hungnic.trustpass.alibaba.com/





With Gold Supplier membership, you can keep in direct contact with business partners all over the World. Membership also popularizes and increases customers' awareness of our brand name as a reputable trade partner in Vietnam. To become a Gold Supplier member on Alibaba, we needed to supply and prove our company's authentic credentials, so that we could advertise, develop and make our brand name even stronger. Through Gold Supplier membership, we have signed 7 sales contracts; 3 of which have been large contracts.
Both searching for customers and posting products are effective. To make our selling leads more effective, we always supply high-quality products and the best service to our customers. We update our product information and selling leads three days per week. Continuous posting and refreshing with new products and other product descriptions really makes a difference.
We often receive around 25 inquiries per week. When we receive the buyer's inquiry, we study it carefully and reply as soon as possible. Our experience indicates that the key to the success of our business is our quality products and after-sales service.
TradeManager and Trade Alert are really useful tools, too: TradeManager helps us to find out information about potential partners directly; and we often search Trade Alerts for new inquiries when we connect to Alibaba. The quantity of inquiries that come through Trade Alerts lets us know the current demands in our market sector. This makes it much easier to assess the general market situation and make correct and informed trade decisions.
We often read the articles in the Resources channel and participate in the discussion forums; we have learnt a lot from Alibaba's business community about transactions and negotiation skills.