Alibaba.com changed my life to where I want to head!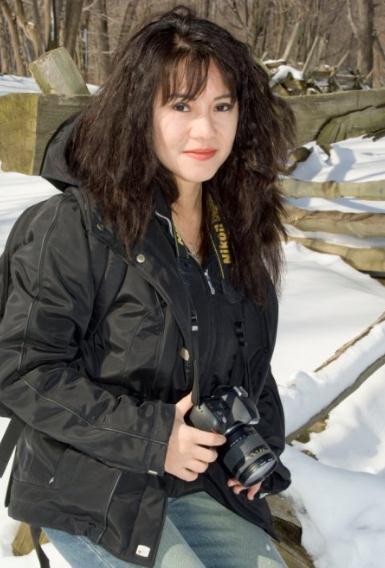 Member: Ms.Nanlika Thanasannont
Company: Co-Founder&Director of Exports



Industry: Gifts&Crafts; Timepieces, Jewelry, Eyewear
Location: Thailand
Gold Supplier member since: 2000
Website: http://exportcity.trustpass.alibaba.com
Our products include Hawaiian foam flowers, flower hair accessories, real orchid jewelry, and many other products related to floral or tropical beach themes. We export our products to over 50 countries, including USA, UK, Germany, France, Italy, Japan, Guam, Cook Island, Reunion Island, Russia, Slovenia and more.
I was a programmer in 1999 and first joined Alibaba.com in 2000. When I first joined, I was impressed with the website for the service it provides. I could see that it was a fast-growing and popular B2B site, ranked highly by Alexa for web traffic.
Our company began as 1 person and 1 client. With Alibaba.com, we now have over 500 registered clients ranging from small wholesaler to medium and large importers. We do over US $1 million in sales a year. We have at least 100 inquiries a week. 100% of those inquires come from Alibaba.com and 10% become real orders. We are one of those companies who rely on the internet and do not have a storefront or go to tradeshows. Even in the recession, we could maintain our sales, which was a blessing.
Gold Supplier membership means you are serious about exporting because you are investing both time and money. Online and offline business use the same principle. Gold Supplier allows you to post more photos, which attracts more people and more business leads. We can also contact and reply faster and more effectively to buyer inquiries.
Alibaba.com changed my life to where I want to head. It has allowed me to save paper, effort and time. Efficiency in work makes life more livable as one can work hard with less time. I now can do business while I'm travelling with a tip of my fingers and a keyboard. The old days of slow contact, slow payment are now gone. Business can be done in 2-5 minutes not 2 weeks or 2 months. Alibaba.com and B2B are a real gateway to business nowadays.