The trustworthiness that I gained from Alibaba platform is more than enough to convince a buyer to place an order with 100% pre-payment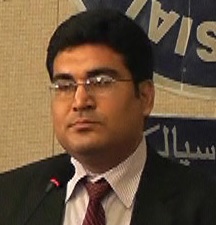 Member:
Mr. Tahseen Ahmed
Company:
Moderate Trading Co.
Location:
Pakistan
Industry:
Apparel
Gold Supplier member since:
2013
Website:
http://moderateco.trustpass.alibaba.com/

I started my export business 2 years and 5 months ago by signing up as a free member on Alibaba.com. Through all the tips and guidelines, I understand that I have to put together an attractive mini-site, to upload as many product photos as possible, plus reply to inquiries promptly.
I did some research in the local market and make sure that the products I am selling can be easily sourced and manufactured. I also spent some time in selecting the best photos, make sure the product is showing clearly on each photo, and of cause with detailed product information in order to attract as many buyers as possible.
Once my account is activated, I quickly started to upload all the photos that I have for my Martial Arts products.
I understand that there are a lot of suppliers on Alibaba.com, so I must have a unique strategy in order to have my company and products to stand out. I tried to offer all my products at a very lower price; actually I did not have a profit at all at that time. But I hope that when a buyer attracted by my price, and then see the good quality of my products, there should not be a problem if they pay more for their next order later on. In addition, I also hope that they will also ask for other products, and then I can set a better margin and compensate what I have lost before.
Amazingly, I started receiving inquires on the very first day, I replied to all of them with not much expectation though. However, on the 5th day, I got an inquiry from a Canadian buyer that sounds more serious, I replied with the most competitive price I can offer, and then I got my first sample order with 100% pre-payment! This buyer – Brad has become one of my loyal customers, and I am sending him at least 2 to 3 shipments every month with almost 20 different kinds of our products.
Since then, I spent even more time on Alibaba.com in fact I know the more efforts I put in, the more orders I will be getting.
In the 1st year of my export business, we have exported Rs. 1.3 million of goods, then 3.1 million in the 2nd year, and expecting 5.0 million by the end of the 3rd year.
In view of the fast growing of my business, I have upgraded to Gold Membership earlier this year in order to gain more benefits on the platform. I have hired a full time staff to manage our Alibaba account and to upload latest photos across all the different language sites. We are now getting 20 times more inquiries every day than before, exporting our products to 12 countries, planning for a small factory and expecting to reach Rs. 5 millions in current year is our goal!
The most amazing thing is that I started my business with "0" investment, but the free membership on Alibaba.com gave me the trust that a buyer could place an order with 100% pre-payment which I don't think I can do it elsewhere!