"Posting Products Clearly Leads To Success."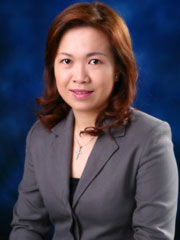 Member: Ms.Irene Tjahjadi
Company: TRI SINAR PURNAMA PT



Industry: Pipe Fittings
Location: Indonesia
Gold Supplier member since: 2005
Website: http://trisip8.trustpass.alibaba.com/
I first learned about Alibaba a long time ago when Alibaba was still unknown. However, I first decided to become a Gold Supplier member when I visited a Guangzhou trade fair in year 2006. Since becoming a Gold Supplier member, other companies have more confidence when contacting us: they know that we are not just another unreliable company that will waste their time; and that we are a serious, registered company.
With Alibaba, I just need to post selling leads and then just sit waiting for buyers to contact me by email. I no longer have to waste my time searching for buyers via search engines and other ineffective trading tools. With Alibaba there is no need to waste valuable time and energy.
Since becoming a Gold Supplier member, we receive approximately 10 serious inquiries per week. When we receive a buyer's inquiry, we always reply immediately because we think good communication is the best first impression of a successful business.
For us, it is better to post products rather than to search for customers. We include product pictures and have created an attractive website to make marketing more effective. Meanwhile, we update our products and selling leads once a month. We believe that continuous posting certainly makes a difference.
Today, there are 2 companies acting as our agents in 2 countries. This has helped our current sales figures and will help future sales figures to grow, too.