Entrepreneurs & Trailblazers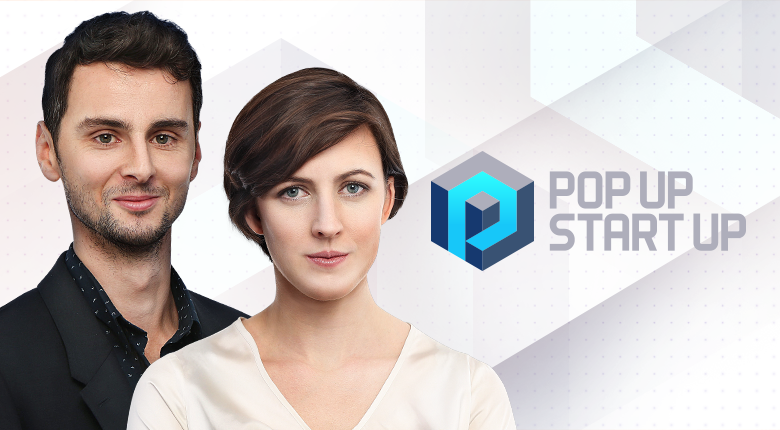 There are trailblazers, there are entrepreneurs, and then there are trailblazers who become entrepreneurs. Many iconic entrepreneurs are also trailblazers, especially those who found their own companies and entire industries - like Henry Ford, Bill Gates, Jeff Bezos, and Elon Musk. Not all trailblazers, however, aspire to be entrepreneurs because many of them are motivated more by their own visions than driven by the desire to achieve financial success.
In the second episode of the CNBC "Pop Up Start Up" series, the judges have to answer a difficult question: is Amanda Campbell a trailblazer, or is she a trailblazing entrepreneur? This 24-year-old, well-spoken graduate of University College of London (UCL) with a degree in Architectural Interdisciplinary Studies already won the UCL Entrepreneurs "Advances Bright Ideas" award as well as the "Posters in Parliament" competition. She was also a runner-up in Enviu's Europe-wide competition "Plastic Fantastic" as well as the Royal Academy of Engineering's "Launchpad Competition" for young entrepreneurs, and a finalist for "NACUE Varsity Pitch". The facts proved she had already developed the business idea and the prototype for her pet project "Comp-A-Tent", a startup that designs and manufactures the world's first fully functional, compostable tent for music festival goers.
However, her mentors have problems with the name of the product as well as its design - they want it to look cooler and be more cutting-edge. They try to convince her branding is essential to making the product stand out, and hope her inspirational visit at BoxPark could help focus her mind on how to present and package her product for the market. It is their worry that her values have prevented her from launching the business. Amanda is not convinced, nor is she prepared to compromise. She prefers her own choice of name and design for her tent, and she thinks the biggest challenge is finding a green enough manufacturer in China. Having redesigned the tent to get it mass manufactured, she visits China and teams up with two Chinese suppliers through Alibaba.com: a factory to produce the bio-degradable material cornstarch bio-plastic with a patented composite, and another one to make the tent via a heat-press method with a target price of $43 per unit. Will she be able to make a complex supply chain work for her while maintaining her green credentials and proves the routes to market exist?
Amanda has always been a music festival fan as well as an eco-warrior, and she has witnessed at those events how thousands of tents were abandoned and collected for landfills. Business may not have been her primary interest, but her concern for the environment has increased over the years. Perhaps her ideal scenario is to team up with festival organizers - some of whom spend as much as nearly a million dollars to dispose of abandoned tents - and market her bio-degradable tents on their websites to festival goers when they buy their tickets online. It might be the fastest way to put her product to good use.
The other contestant featured in this episode definitely possesses the requisite entrepreneurial spirit. "Garçon Wines" was founded by 29-year-old Londoner Joe Revell as a subscription-based wine club that supplies members with a variety of quality wine delivered by the Royal Mail in innovative wine bottles that can fit through letter boxes. The service will be priced between $8.50 to $16, inclusive of delivery and a "stabilizer" to stop the bottles from falling over.
Joe has a degree in Environment and Business Studies. He is involved in the music events industry, and plans to start his own business on the side. He came up with the idea when he was discussing subscription services for healthy food with a friend, who loved wine but had difficulty receiving wine delivered to his office or his home. Joe saw a gap in the market, and set about finding a solution to the problem. His target customers are people from 18 to 35 years old who work in the city, lead busy lives, and are willing to join his club for its recommendation of wine based on their tastes and preferences.
Right now, Joe is still at the research stage of his business. The bottles he would like to use are designed in the classic bordeaux style, except thinner as well as slightly longer, and still retaining the traditional 750ml capacity. After visiting factories in China, he is assured they can produce bottles that can meet his quality benchmarks. He has received quotations from Chinese manufacturers - one of them through Alibaba.com - at half the price of European suppliers and with lower minimum orders. He will need to get prototypes out of China to demonstrate to the judges the viability of his subscription service. Alternatively, he can have a couple of samples produced by 3-D printers as proof of his concept.
Imagine Joe making a success of "Garçon Wines" within a couple of years, and recruiting a steady stream of members to his subscription service. What is there to prevent established wine wholesalers and dealers from coming in and taking over the fledging market? They have all the advantages - product and market knowledge, trade connection, and scale of operation - and can easily replicate the same business model. They can even offer customers the additional benefits of brick-and-click operations. Perhaps, Joe should expand his thoughts beyond producing uniquely designed bottles and leveraging the postal service as his sole distribution channel.