Six Principals to Reducing Your Supplier Risk & Uncertainty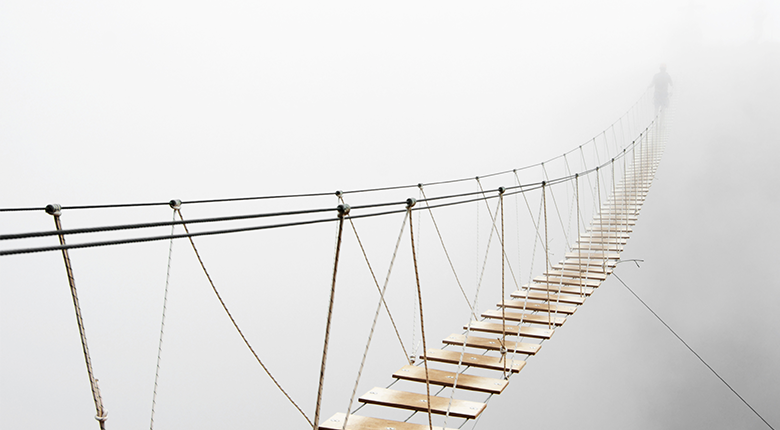 Having and maintaining the right set of suppliers can be a critical and delicate undertaking for an entrepreneur. Many small and medium business owners consider supplier uncertainty as a major concern or apprehension. Here are six guiding principles on how entrepreneur's of small and medium businesses can become capable of reducing supplier risk and uncertainty. Following these principles can make a business owner more confident in their supplier partnerships, while also relieving them of their anxiety.
1. Remember You Are Accountable and Ignorance Is Never Bliss
It's an entrepreneur's responsibility to perform due diligence on each supplier, persistently and every time they call on utilizing the supplier relationship. A business owner claiming and declaring ignorance of their responsibilities when problems transpire is no defense under any circumstance. It is outrageous how many times the reaction to an issue is: "Nobody told me I was supposed to check my supplier. I thought they would be responsible for that." This manner of reaction is insensible, careless, and not tolerated by any court system or insurer. An entrepreneur should be sure to fulfill their responsibilities, and have sufficient systems in place to check and continually monitor suppliers.
2. Carry Out A Thorough Company Health Check On Potential Suppliers
Any potential supplier should be evaluated based on their published accounts, assessing their economic health over many years. It is also sensible and reasonable to get in touch with a potential supplier's existing customers and use the web to seek a broader representation of their health. Services are also available to assist with these evaluations. For example Alibaba, which is the world leading B2B platform, has verified certain suppliers for use by business owners and entrepreneurs. Other sources of useful information include Shanxi Administration for Industry and Commerce, which is a local level Chinese government agency, and Company Watch, which uses mathematical modeling to score a company's overall financial strength and ability to survive.
3. Ascertain Strong Security and Compliance Systems to Reduce Cyber Threats
Cyber threats are one of the most modern threats to the business supply chain. With the advent of more advanced technology, these digitally based threats are only going to get bigger and more sinister in the coming years. A business owner should ensure that their suppliers have robust security and compliance systems when it comes to digital assets. With a supplier being deficient in these security and compliance systems, it can leave a business exposed to catastrophic breaches of data and associated significant expenses. Make certain a comprehensive cyber defense strategy is in place and regularly updated to combat the latest threats.
4. Know and Understand Your Companies Supply Chain
Many entrepreneurs of small and medium businesses are drowning in data and feel beleaguered by spreadsheets that don't reasonably integrate with other company systems. These multiple systems can also limit the data in being utilized efficiently and collaboratively. These nonintegrated data points often require hours of manual processing to turn the information into practical and valuable management reports. The actual hazard here is that by not organizing supplier's information appropriately, one can lose sight of what's important. Losing sight is "supply chain blindness", and it can affect any entrepreneur in any industry or sector. By not possessing the capability to map historical supply chain data efficiently, an entrepreneur can fail to identify trends and predict weaknesses. An entrepreneur should frequently inquire the following: "Do I know the suppliers and sub-suppliers of my supply chain?" They should also ask themselves "Do I know the supply schedules and fulfillment capabilities?" If the answer is no, it's time to exchange the spreadsheets for a more updated system of supply chain management.
5. Know Your Supplier's and Sub-Supplier's And Maintain Responsibility
A business owner should have a system of pre-qualifications and standards to evaluate any suppliers potentially selected for partnering. Also, they must ensure any sub-suppliers can also meet the same or similar standards. Entrepreneurs of small and medium businesses are often confused over who is responsible for checking sub-suppliers. Thorough and conscientious entrepreneurs will get to know who the sub-suppliers are and begin checking them to ensure they can meet set standards. Because the process of evaluating these sub-suppliers can be long and involved, some entrepreneurs will launch the process and not see it through to completion. Other entrepreneurs will insist that the selection of sub-suppliers come from a pre-approved list obtained through a third party. There is an inherent danger to taking the final two routes, and the best option is to complete the evaluation of sub-suppliers thoroughly. By utilizing a pre-approved list of sub-suppliers, if something was to go wrong the supplier will rightly point out that the entrepreneur previously approved the sub-supplier. With the best intentions in mind, that removes the suppliers' responsibility to manage their suppliers and puts the entrepreneur at a disadvantage.
6. Always Maintain Brand Reputation At The Forefront Of Your Mind
A brand's reputational damage should always be a priority of concern. By completing a simple Google search, results will return many recent boycotts of several large multinational brands in the United States and the United Kingdom. This fact makes it evident that reputational damage can be more of a burden on companies than even court ordered one-off fines. As much as possible, an entrepreneur should be ensuring that suppliers are operating in a safe and ethical way. They should also resolutely avoid suppliers who fail to adhere to high standards.
By following these six guiding principles, an entrepreneur should be able to minimize the risk that exists in their supply chain effectively. They should also be able to interact more confidently with their suppliers, and explicitly provide standards and expectations. One can replace the anxiety and concerns of the supply chain with assurance and certainty.