Source:
China Daily
South China's 'little Africa'
Published:
25 Feb 2015 23:50:23 PST
Guangzhou, capital of Guangdong province, has become home to about 16,000 Africans, according to the municipal government.
The community grew rapidly between 2006 and 2010, increasing by 30 to 40 percent annually. Many of the immigrants from the continent are entrepreneurs buying cheap Chinese goods to sell for a profit in their home countries. But this year, due to stricter visa policies and a sluggish African economy, the influx has dramatically decreased.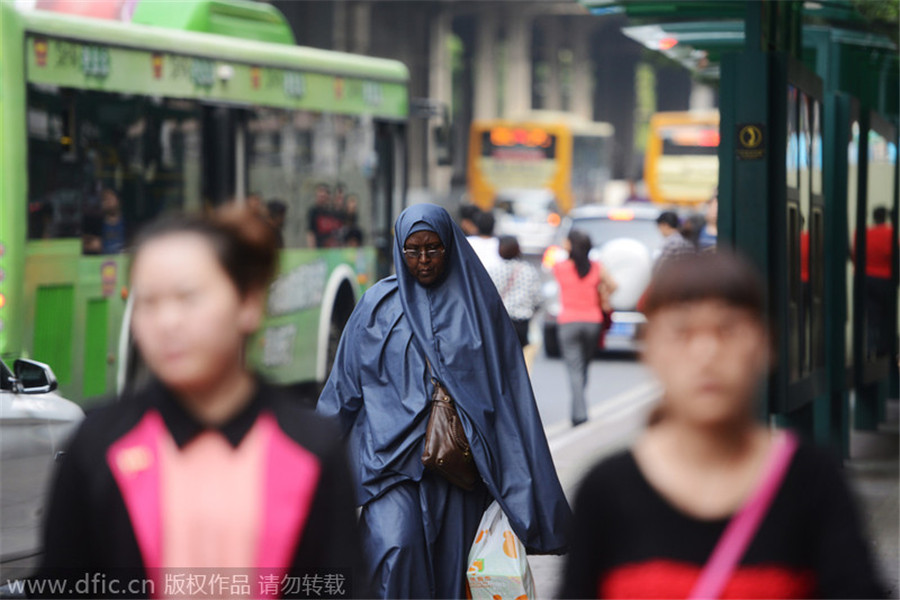 Local Chinese and an African resident walk in Yuexiu district. [Photo/IC]

|||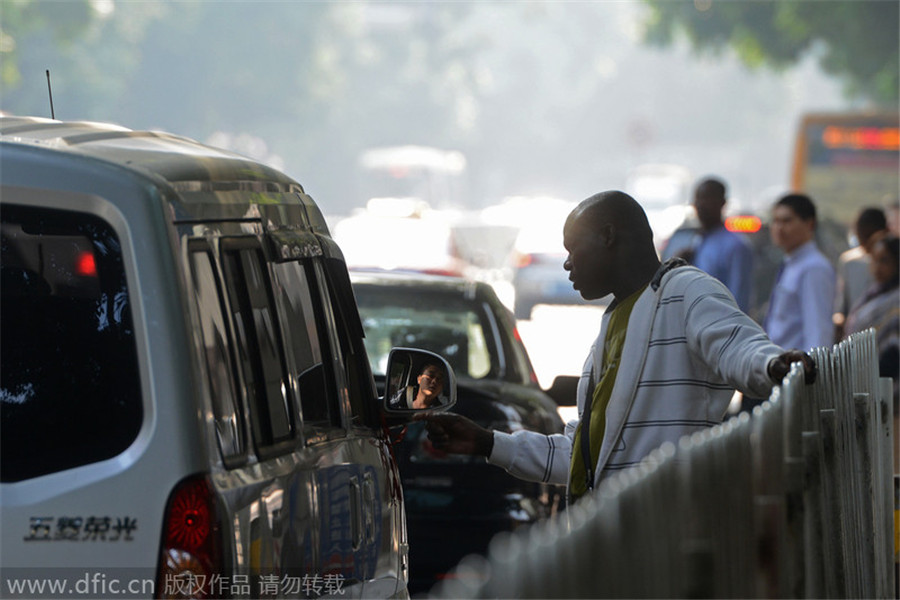 A man bargains with a driver in Yuexiu district. [Photo/IC]

|||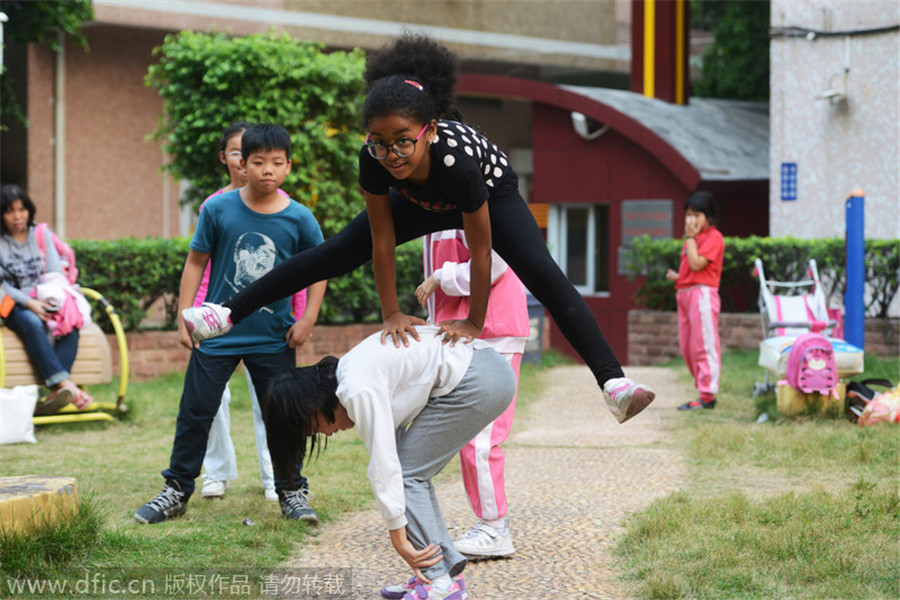 Xiaoxiao is a fifth grader at a primary school in Guangzhou. Her mother is Chinese and her father Congolese. Xiaoxiao can speak fluent Chinese and has become good friends with many of her Chinese classmates. [Photo/IC]

|||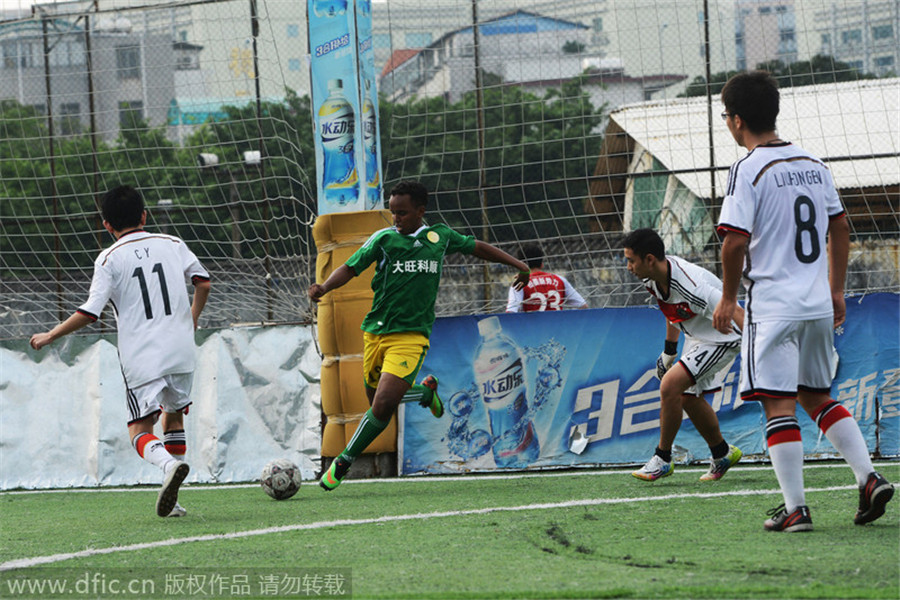 Players from Africa and China are united by a game of football, Nov 16. [Photo/IC]

|||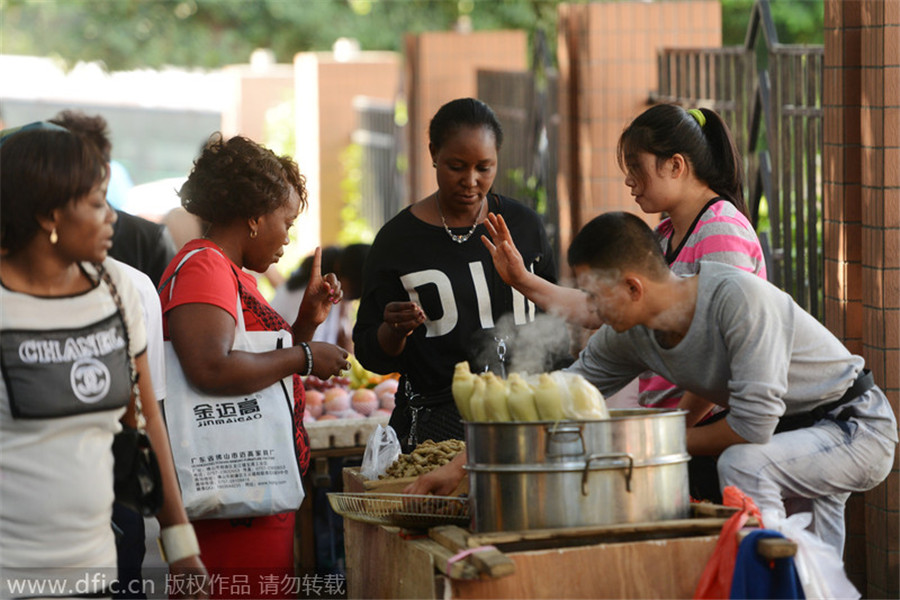 Two women buy food at roadside stalls in Yuexiu district. [Photo/IC]

|||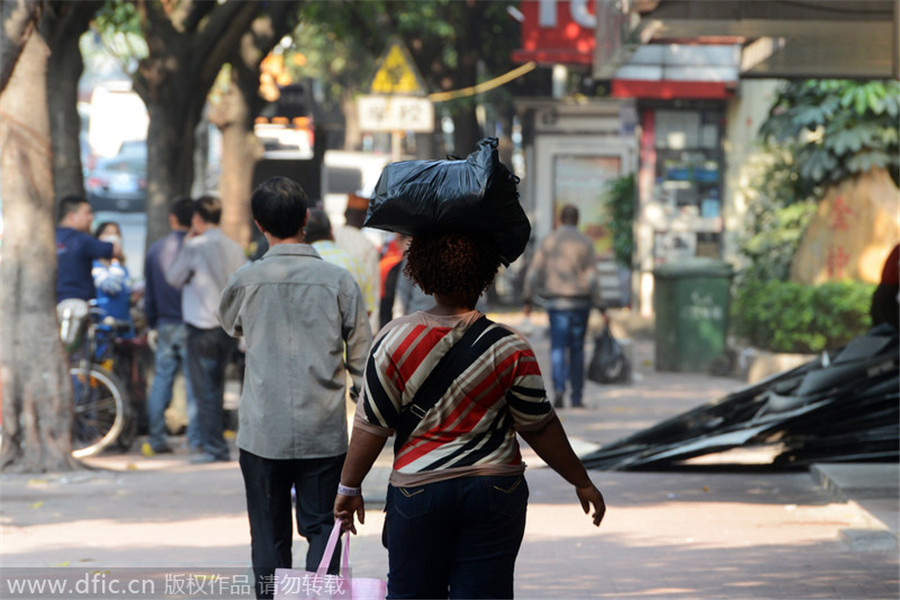 A woman carries goods on her head in Yuexiu district. [Photo/IC]

|||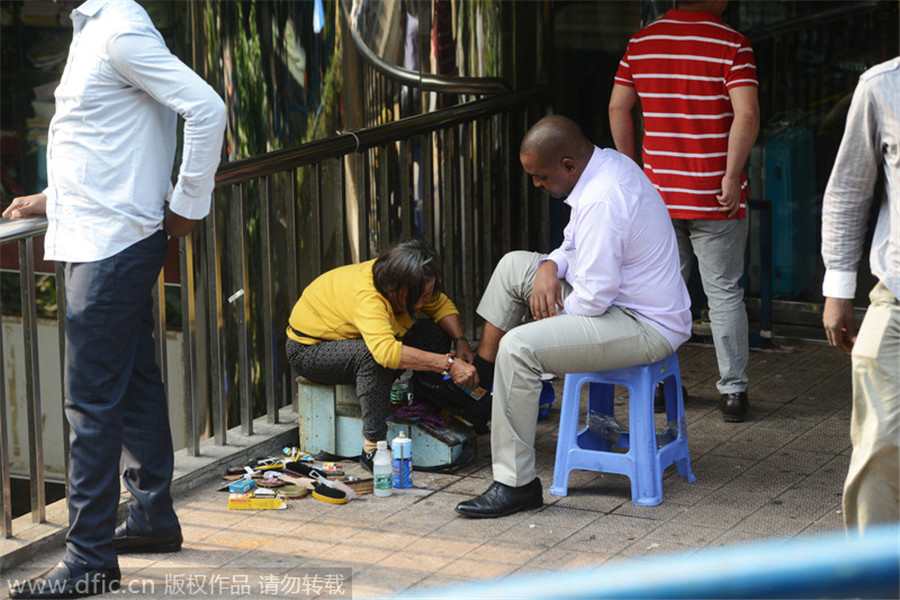 An African man has his shoes polished in Yuexiu district. [Photo/IC]

|||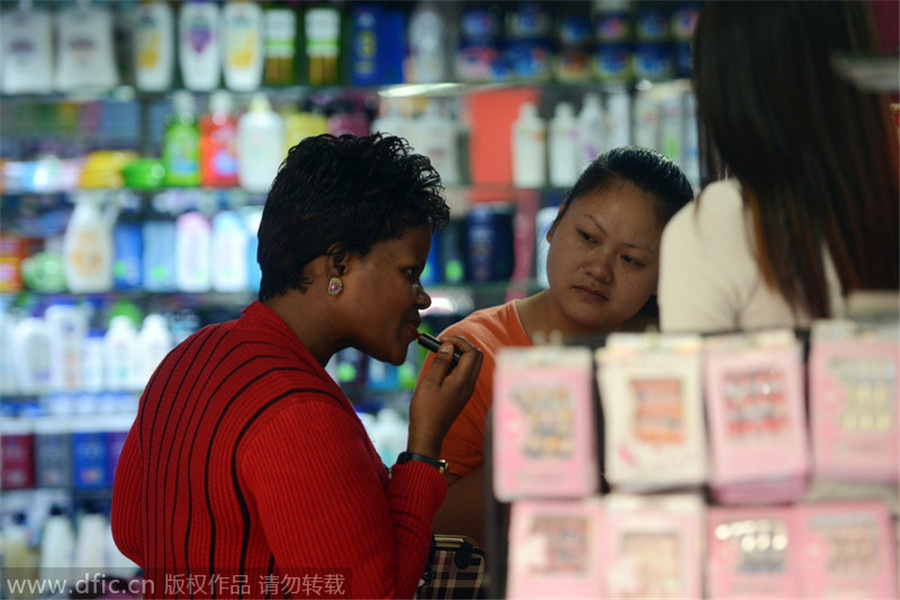 A woman tries a lipstick at a shop in Baohanzhi Street. [Photo/IC]

|||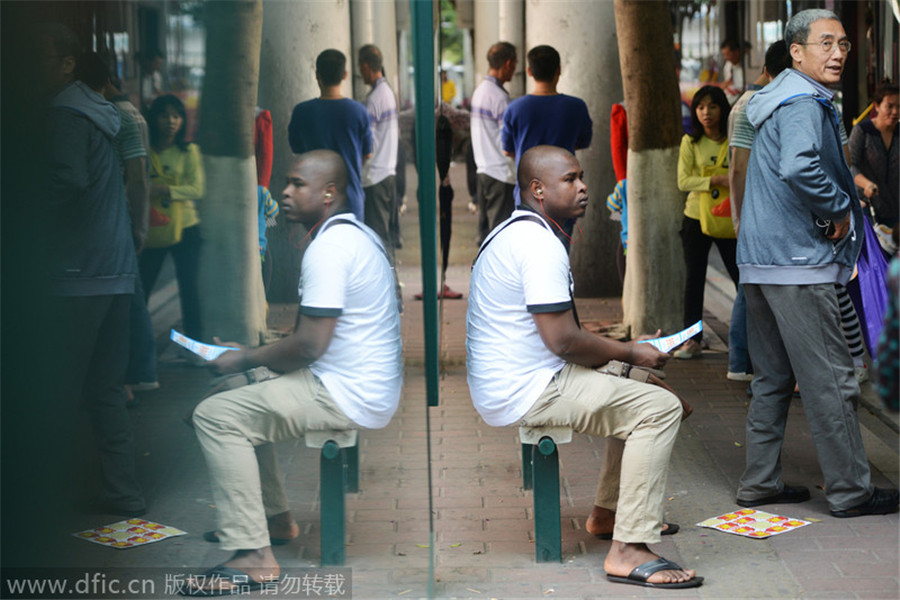 An African man waits at a bus stop in the Xiaobei area of Yuexiu district of Guangzhou, Nov 22, 2014. [Photo/IC]

|||