Source:
China Daily
China's big train makers reunite in quest for overseas business
Published:
25 Feb 2015 23:50:20 PST
Bullet train the CRH380A, which has reached speeds above 300 mph, at the Beijing Southern Railway Station in July 2011. A Kai / Asianews
The recent merger of China's two largest train makers - CNR and CSR - will put the combined company on better footing as it pursues a roaring high-speed rail market globally.
Actually, foreign business was the reason for the merger, which may have been set back this week amid reports of alleged insider trading at both companies.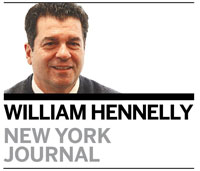 The stock-swap deal agreed to on Dec 30 sought to avoid "infighting" for overseas business, Xinhua reported. Those overseas prospects are growing, as California recently broke ground on a planned $68 billion high-speed rail network.
CNR and its Tanghan Railway unit teamed up with SunGroup USA to make a pitch in October for the California project. A US-based company must be involved, and the trains have to be assembled in the United States, according to federal law.
"The new group will be more confident to knock on the doors of developed countries that once did not take China's railway products very seriously," Feng Hao, a transportation researcher at the National Development and Reform Commission, told China Daily last month.
China CNR Corp Ltd and CSR Corp Ltd - both State-owned enterprises in Beijing - were previously one company: the China National Railway Locomotive and Rolling Stock Industry Co, owned by the Ministry of Railways (now the China Railway Corp). The ministry split the company in two in 2000, with each given 40 train factories, parts plants and research institutes. The Yellow River defined the sales boundaries.
The merged company - China Railway Rolling Stock Corp Ltd - will go by the abbreviated name CRRC.
"The US may be the next big market for China" rail companies, wrote Victoria Li, China industrial equity analyst for BNP Paribas, in a Jan 8 research report sent to China Daily. "Although it would probably take decades for the US to complete its HSR (high-speed rail) system, it would be the biggest HSR market in the world," wrote Li, who called the combined Chinese companies a "rail juggernaut."
The global aspirations for CRRC, though, got a negative jolt this week. Alleged insider trading by senior executives at CNR and CSR cast doubt on the deal, which is expected to create the world's largest train manufacturer by revenue ($32 billion).
Media reports have suggested that more than 20 executives of the two companies and their relatives have bought and sold stocks in each company during the six-month quiet period prior to their trading suspension in October, before the merger plans were made public.
CNR said senior management of both firms, including CNR's president and chairman and their relatives, traded shares in the six months before trading was suspended on Oct 27, Reuters reported Wednesday.
"The trading of shares by such relevant parties was carried out based on their judgment on the securities market," a CSR statement said. "This is merely individual investment and has no connection with the reorganization." The companies said that they had contacted the ChinaSecurities Depository and Clearing Corp about the trades.
CNR shares fell 5.3 percent Monday, while CSR were down 1.36 percent on the news reports. The stocks had surged by the 10 percent daily limit six consecutive trading days since they resumed trading Dec 31.
Barron's reported online Tuesday that local governments in China, which buy trains from both companies for their cities' rail systems, fear the new giant could increase prices, and they may try to scuttle the deal. China Daily also reported Thursday that the merger could face opposition from other countries that compete in the railway industry.
Train makers such as Canada's Bombardier, Germany's Siemens, France's Alstom, and Japan's Hitachi and Kawasaki Heavy Industries "are nervous about losing business to the new Chinese railcar titan, which will be firmly supported by the policymakers in Beijing", the Nikkei Asian Review wrote on Jan 8.
"Although we believe the merger of CSR and CNR will eventually be approved by shareholders and relevant authorities, the completion date is not yet certain, and is the key determinant of earnings growth" for CRRC in 2015, Li wrote.
CSR makes one of the fastest trains in the world - the CRH380A - which has reached speeds of 302 mph in test runs.
The bullet train won't need to go nearly that fast in California. The top speed on the Golden State's tracks will be 220 mph.
By 2029, the California system is expected to provide service from San Francisco to Los Angeles in less than three hours. The system eventually will extend to Sacramento and San Diego, totaling 800 miles with up to 24 stations.
In October, CNR MA, a joint venture between China Changchun Railway Vehicles Co and CNR, won a $567 million contract to supply 284 rail cars for Boston's subway system.
Contact the writer at williamhennelly@chinadailyusa.com