Source:
China Daily
Reform key as new age begins
Published:
25 Feb 2015 01:21:18 PST
The economy is in a transitional period from the old mode to the new normal, and its growth rate is expected to range from 6.8 percent to 7.2 percent in 2015, economists said.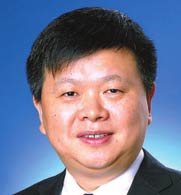 Shen Minggao, head of China research at Citigroup Global Markets Asia Ltd.
Shen Minggao, head of China research at Citigroup Global Markets Asia Ltd, said that China entered a new economic cycle this year. He has forecast that GDP growth will fluctuate between 6 and 7 percent in the next seven years. For next year, he has targeted 6.9 percent expansion.
The property slowdown has had a broad impact, and Shen said that as a result, GDP growth will decelerate to 6.7 percent in the first quarter of next year. But he also said that the housing market as well as the economy can avoid a hard landing.
"The experience of other countries has shown that when the urbanization rate is relatively low, every time housing prices are readjusted, it can be an opportunity for investment and demand growth," he said.
Before Japan's urbanization rate hit 75 percent, its investment-to-GDP ratio had generally risen. The same thing happened to South Korea, he said.
According to the government's targets, China's urbanization rate is expected to reach 60 percent in terms of permanent residents and 45 percent in terms of permanent residents who hold hukou (urban registration) by 2020.
Those targets are well below 75 percent, which was the inflection point for investment in Japan and South Korea.
"China should accelerate reform of the household registration system to unleash demand for investment and consumption," he said.
"We estimate that 150 million people, including migrant workers and their relatives, will settle in cities by 2020. That will reduce the pressure from overcapacity on the economy."
Shen said that the central government is likely to launch fiscal reform in 2015. By the end of next year, local government financing vehicles and their opaque funding will be replaced by local debt issues of provincial governments and public-private partnerships. The latter refers to cooperation between governments and private companies for the funding and operation of infrastructure or public services.
"If reform is driven forward, it will fundamentally change the financing structure of local governments, improve the efficiency of infrastructure investment and eventually reduce leverage at the local government level," he said.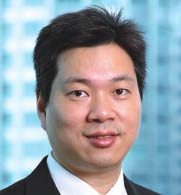 Zhu Haibin, chief China economist at JPMorgan Chase & Co.
Zhu Haibin, chief China economist at JPMorgan Chase & Co, said that fixed-asset investment may account for 40 percent of GDP in 2015, falling from nearly 50 percent this year but remaining at the world's highest level.
As investment continues to fall, China is attaching greater importance to consumption. But Zhu warned that economic growth will fall rapidly if the government overemphasizes the contribution of consumption to economic growth while ignoring the contribution of investment.
"It's hard to maintain 7 percent growth simply with the support of consumption. The government should strike a balance between investment and consumption," he said.
In his view, the biggest financial risk next year will come from corporate debt, which was equivalent to 136 percent of GDP as of the third quarter.
To handle that risk, the government is considering turning from debt financing to equity financing.
And what of monetary policy The People's Bank of China cut benchmark interest rates in November, and Zhu forecast that the central bank will cut rates further in the first quarter of next year. The PBOC will also lower banks' reserve requirement ratios two or three times in the first half of 2015.