Source:
China Daily
Calculating true value of nature is tough task
Published:
25 Feb 2015 01:21:18 PST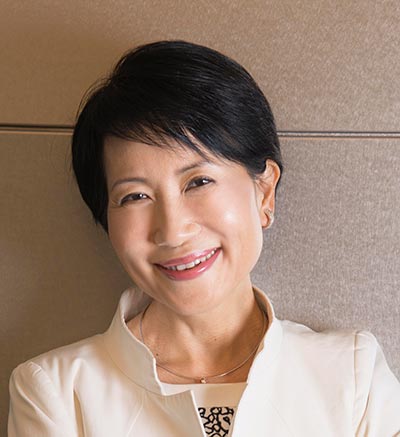 Naoko Ishii, chairwoman of the Global Environment Facility [Photo/thegef.org]

'Better communication needed between the financial and environmental sectors'

Naoko Ishii, head of the world's largest source of public funding for environmental grants, said that economic development and climate change must go hand-in-hand for the world to ensure a global agreement on climate change.

"It is important for the budget planning people at financial regulatory agencies to understand the value of nature, as many of them only look at the economic value," said Ishii, chief executive officer and chairwoman of the Global Environment Facility.

Climate change negotiations were started as an environmental discussion and usually they do not have much impact on nations' planning, Ishii said in an interview with China Daily.

"People don't speak the same language," said Ishii, adding that strengthening communications between the financial sector and the climate and environmental sector was what drove her to head a global environmental organization after she left her position as the highest-ranking female official at Japan's Ministry of Finance.

"Long-term budget planning should be sustainable and the budget drafters should truly appreciate the value of nature," she said.

Governments should embed natural resource constraints and environmental protection into their decision-making process, and people should recognize the fundamental link between the environment and development, she said.

Prior to joining GEF in 2012, Ishii was Japan's vice-minister of finance, responsible for the country's international financial and development policies and its global policies on environmental issues such as climate change and biodiversity.

The GEF, which works through bodies such as the World Bank, the Asian Development Bank, the United Nations Development Program and the United Nations Environment Program, has provided $13.5 billion in grants and leveraged $65 billion in co-financing for thousands of projects in developing countries since 1991.

The ADB announced this month that it will start a three-year project in February to restore degraded land and boost local living standards in the western region of China, through the administration of a $5.25 million grant from the GEF.

The total project cost is $23.3 million, with the balance to be provided by the government in cash and in-kind as administrative support, according to the ADB.

|||

The work will be carried out in the Inner Mongolia autonomous region and in Gansu, Qinghai and Shaanxi provinces, which were covered by the first phase of the partnership, as well as two new provinces (Guizhou and Sichuan), said Frank Radstake, an ADB senior environment specialist.

The technical assistance project will strengthen sustainable forest management for about 442,000 hectares of land in Qinghai province, promote tree planting and introduce forestry best practices.

It will also set up 16 sustainable land management sites to demonstrate innovative approaches to forest, grassland and farmland management and promote alternative, climate-friendly livelihoods for communities in affected areas.

Last November, the World Bank approved a municipal solid waste management project that is being financed with a $12 million grant from the GEF to China.

The project will improve the environmental performance of municipal solid waste incinerators through capacity building and the demonstration of best available techniques and best environmental practices.

Cumulative GEF financing in China exceeded $1.22 billion as of February 2013. The money has funded projects in climate change, biodiversity, organic pollutants, water and land degradation, according to the organization's website.

The GEF and the National Development and Reform Commission, the top economic planner, have agreed to promote sustainable urban development and south-south cooperation in both China and worldwide in the coming years.

China unveiled a south-south fund at a UN climate summit in New York last September and promised that China would double its current spending on south-south cooperation.

Xie Zhenhua, China's top climate negotiator at the UN's climate talks in Lima, Peru, said China will develop management measures for the new fund soon and strengthen cooperation with international organizations such as the GEF and UNEP.

Ishii emphasized China's growing role in pushing forward south-south collaboration and knowledge sharing.

"The Chinese government is not lacking money, but it appreciates the GEF's efforts in promoting cutting-edge technologies and new ways of doing business," she said.