Source:
China Daily
Goubuli to manage Australian coffee house brands
Published:
25 Feb 2015 01:21:15 PST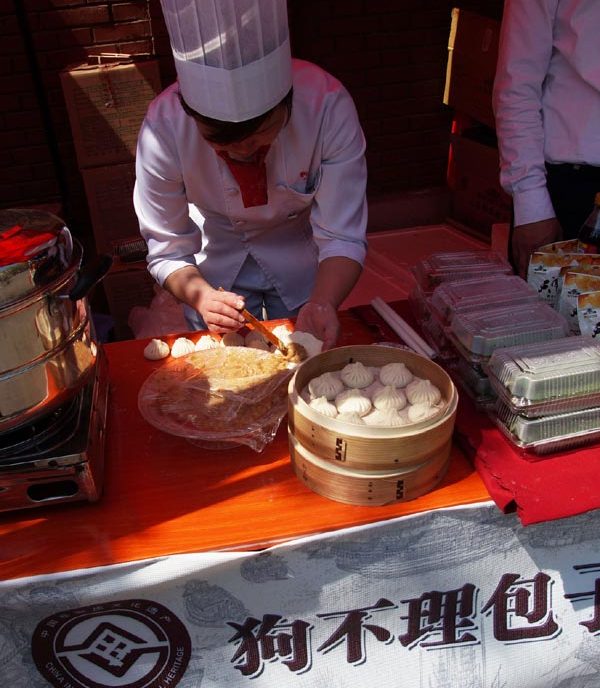 Goubuli stuffed buns at an outlet in Tianjin. The Chinese restaurant chain has finalized a deal with Australia's Retail Foods to manage the latter's coffee house brands in China. [Photo/China Daily]

Steamed buns producer charts plan to grow Australian coffee house business in China 

Goubuli Group, which owns a chain of steamed stuffed bun restaurants, said on Wednesday that it has inked a joint venture agreement with Australia's Retail Food Group Ltd to operate the latter's coffee house brands, Gloria Jean's Coffees and It's a Grind, in China.

Tianjin Senyongtai Food and Beverage Co Ltd, a wholly owned subsidiary of Goubuli, will hold an 80 percent stake in the joint venture and Retail Food Group the balance.

According to a press release from Retail Food Group, the deal includes an initial license fee of A$6 million ($4.9 million) that has already been paid in full to Retail Food Group. The venture will be completely funded by Goubuli, which will also retain the earnings.

Geng Jing, vice-president of Goubuli, told China Daily that the group chose to partner with Retail Food because of its well-known brands, strong global coffee house market share and the quality of its coffee.

While no decisions have been made as to whether the venture will push steamed buns with coffee, Geng said they will look to adjust and adapt offerings at the outlets to better cater to the Chinese market.

The group has also chalked out an ambitious plan to expand nationwide, with a target of 200 coffee shops in five years, Geng said.

|||

According to Retail Food Group, there are only eight Gloria Jean's outlets currently in operation in China.

Tony Alford, chief executive of Retail Food Group, said: "The joint venture unites Retail Food Group with a substantial and motivated local partner, well able to apply sufficient resources, retailing expertise and resolve to ensure the success of the enterprise."

Goubuli, with a history of over 150 years, reported a revenue of 1 billion yuan ($161 million) last year. It operates over 30 restaurants across the country, and is also involved in the food-processing, logistics and training industries.

Gloria Jean's currently operates 800 outlets in more than 40 countries, including 400 in Australia.

London-based market research firm Mintel Group expects the total value of the coffee shop market in China to be about 86.8 billion yuan by 2019.