Source:
China Daily
Who will claim the crown
Published:
21 Dec 2014 21:45:50 PST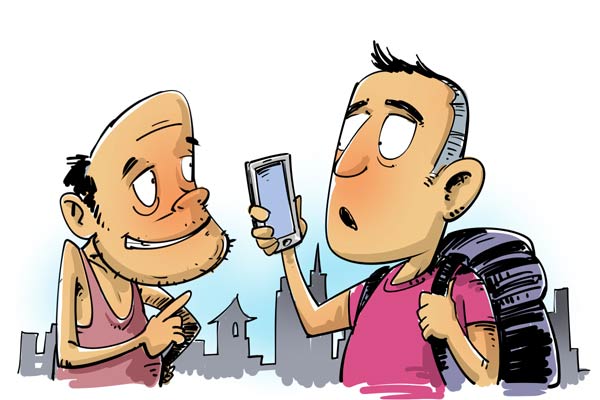 Provided to China Daily
Innovation will be key attribute for continued success in global markets
Who will be the most popular smartphone brand five years from now
Xiaomi Corp, Lenovo Group Ltd and a couple of other China-based makers could be legitimate candidates to claim the title.
As Apple Inc and Samsung Electronics Co show signs of slowdown, Chinese handset makers are dreaming big, both in shipments and innovation, and beating Apple and Samsung in the international market will be the next goal awaiting local vendors after taking control over the Chinese mainland market.
Market consultancy IDC has called Xiaomi a "disruptive force" in China's smartphone market, as the company prepares to change the segment's landscape in other emerging markets.
In-mid July, the four-year-old company joined hands with Indian online marketplace Flipkart to sell Xiaomi branded smartphones there. It also opened offices in Brazil and some Southeast Asian countries.
Tian Zheng, vice-president of industry research firm Analysys International, says Beijing-based Xiaomi is on track to become the country's top smartphone brand in terms of shipments by the end of this year, surpassing Samsung.
"Samsung is embattled by a number of local vendors and so it is the perfect time for Xiaomi to gain the top position and then focus on its international business," Tian says.
Analysts said shifting its focus onto global demands will bring Xiaomi added experience and strength to enter developed markets where it has found it difficult to compete so far.
Key to Xiaomi's success this year was the launch of its Mi4 smartphone in August, which was positioned as a high-end alternative to the status quo, said IDC.
"What remains to be seen is how quickly the company can move beyond its home territories to drive volumes higher," the organization said.
Xiaomi and Lenovo joined the club of the world's top five smartphone vendors at the end of the third quarter thanks to their record sales volume, data from IDC showed.
Lenovo's Chairman and CEO Yang Yuanqing told China Daily earlier this month that having a world-class research and development team gave the Beijing-based electronics giant strength to challenge Apple and Samsung's dominant position in the mobile market.
"We kept beefing up our innovation ability from the very beginning. Recent overseas buyouts had speeded the pace of taking on new talent," Yang says.
He says unlike other electronic vendors, Lenovo prefers to own its own manufacturing plants to curb costs and provide a well-rounded development platform for its research team.
Although Lenovo is using sub-$100 smartphones to drive volumes from emerging markets in Asia-Pacific, the Middle East and African markets, Yang is preparing for a final showdown with Apple and Samsung in developed markets.
This year the Chinese company rolled out a full spectrum of mid- and high-end mobile products, from smartphones to tablets and convertible laptops, to rival Apple.
In addition, Lenovo's most recent $2.9 billion buyout of Motorola Mobility from Google Inc will give it an extra boost when competing overseas.
"Motorola Mobility's good relationships with telecom carriers in the US and Europe will play a major role for Lenovo to open up the developed markets," says Antonio Wang, research director at IDC China.
Lenovo is not the only Chinese company that is ready to enter the developed market.
ZTE Corp, the Shenzhen-based telecom equipment maker, said in October it will sell more higher-end smartphones in the US.
"US carriers are asking us to bring more mid- and highend devices," says Cheng Lixin, senior vice-president of ZTE and president of ZTE North America.
The company claims to be the second-largest device supplier to the pre-paid market in the US, with more than 20 percent of market share.
Cheng estimated its high-end device, the Zmax, will receive more than 1 million orders from US carriers, without giving any time frame for the target.
Slowing domestic demand may be the hidden reason for Chinese companies looking overseas in such an aggressive fashion.
Smartphone shipments in China reached 34 million units in July, a moderate 7.8 percent increase compared to a year ago, according to IDC data.
As smartphone sales slow, local manufacturers are feeling greater pressure than multinational players that can dilute their R&D cost to other countries. Chinese vendors are holding about 70 percent of their own domestic market share.
Chinese manufacturers were previously forced to find alternative places to sell their products in order to pay for rapidly rising development and operation costs.
Companies such as Xiaomi, Lenovo and ZTE invested heavily in smartphone research in the wake of fourth-generation telecom network installation across the country in late 2013.
Posted on 01-Dec-2014
GAO YUAN