Source:
China Daily
All you need to know about deposit insurance
Published:
21 Dec 2014 21:45:50 PST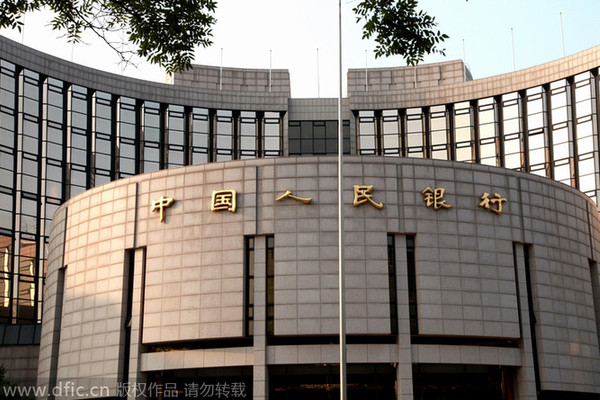 The office of the People's Bank of China, Aug 9, 2014. [Photo/IC] 

All you need to know about deposit insurance

China will introduce a deposit insurance system to protect depositors and promote fair competition among large and small banks, the central bank announced on its website on Sunday.

The People's Bank of China said it is soliciting public opinions on the draft rule and expects to establish the system in six months or a year.

Here are some basics about the deposit insurance system we are expecting.

What is the deposit insurance

Under the system, the government will insure deposits of as much as 500,000 yuan ($81,367) per saver at each bank covered.

In exchange, banks may pay premium based on their operating and risk management conditions. According to the central bank, the premium in general will account for only 0.5 percent of the banks' operating costs.

Currently, more than 110 countries and regions offer deposit protection, which plays an important role in preventing and alleviating financial risks as well as maintaining financial stability.

Why does China need deposit insurance

Deposit insurance will remove an implicit government guarantee behind China's State-controlled banks, pave the way for further deregulation on the nation's interest rates, and improve competition for funds.

"Establishing a deposit insurance system will set a crucial foundation for interest rate liberalization by reducing the risk for a run on a bank and increasing the stability of the financial system," said Zong Liang, deputy director of the Institute of International Finance under the Bank of China.

It's also a move that will promote healthy development of community banks as well as small- and medium-sized banks, and foster fair competition, added Zong.

How much does the insurance cover our deposits

The central bank will insure and fully protect deposits of as much as 500,000 yuan for each client at each bank.

Deposits exceeding 500,000 yuan will be protected under a fund to help well-managed banks acquire other banks that have serious problems, thus protecting clients by having their deposits transferred to well-managed banks.

|||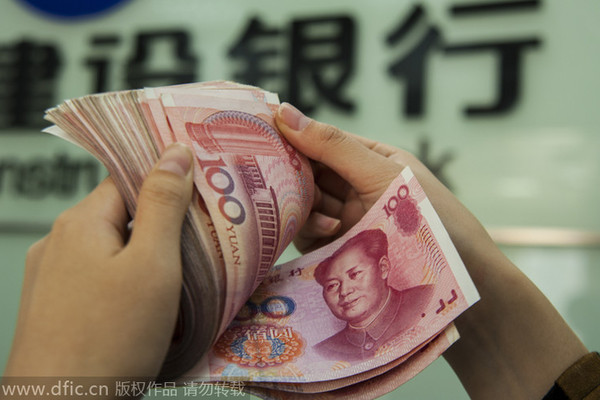 A Chinese clerk counts renminbi banknotes at a branch of China Construction Bank in Haian county, Nantong city, East China's Jiangsu province, Nov 22, 2014. [Photo/IC]
Why is the coverage ceiling set at 500,000 yuan
About 99.6 percent of Chinese depositors have a banking savings of no more than 500,000 yuan, said Huang Xiaolong, deputy director-general of the bank's financial stability bureau.
The draft rule said ceiling covered by the deposit insurance is subject to change. The regulatory will consider changes in economic development, deposit structure and financial risk and adjust the coverage limit accordingly.
Which banks are safer with deposits
The deposit insurance system will cover all deposit-taking institutions, including commercial banks, rural cooperative banks and rural credit union, according to the draft rule. Therefore, protections on the deposits are the same.
In case anything goes wrong with the bank, when can I have the money back
In case banks face serious problems, depositors will receive compensation from the insurance fund or other bank that has acquired the troubled ones.
"As the number of private banks will continue to grow, the deposit insurance system will increase the public's trust in private banks and encourage fair competition in a more diversified banking sector," said Wen Bin, principal researcher at China Minsheng Banking Corp.
Posted on 01-Dec-2014