Source:
China Daily
Jerry Yang joins Lenovo as independent director
Published:
21 Nov 2014 00:51:52 PST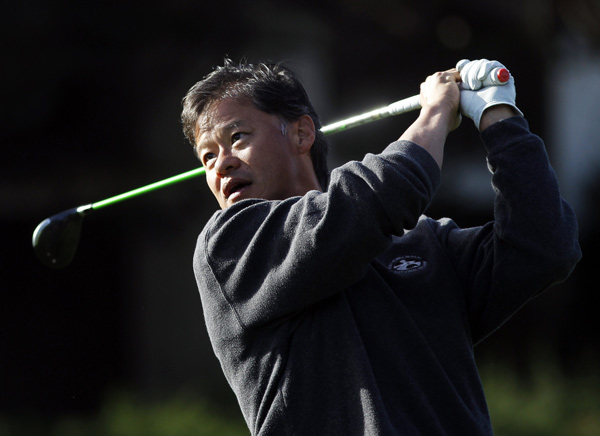 Co-founder and former CEO of
Yahoo
! Inc Jerry Yang tees off on the first hole during a practice round for the Pebble Beach National Pro-Am golf tournament in Pebble Beach, California February 5, 2014.
Jerry Yang, co-founder of Yahoo! Inc, has been appointed as an independent non-executive director by Lenovo Group, said in a news release posted on the firm's official website on Thursday.
With the appointment, Yang ceases to act as Board Observer of the Company, Lenovo said. He took charge Thursday.
"Jerry's proven track record as an entrepreneur, his unique global perspective, and his pioneering spirit as one of the great innovators of the Internet era are all qualities that we value at Lenovo," said Yang Yuanqing, Chairman and CEO of Lenovo Group.
Jerry Yang, currently an independent director of Workday Inc and Alibaba Group Holding Ltd, co-founded Yahoo! Inc. in April 1995 and served as its CEO from June 2007 to January 2009. He also served as a member of the board of directors of Yahoo! Inc. until January 2012.
Yang Yuanqing also announced the details of the quarterly results in the news release in Wuhan, Hubei province.
Driven by its global sales growth, its latest quarterly profit rose 19 percent. The revenue increased 7 percent to $10.5 billion, the company said.
Last month, the firm completed its $2.9 billion acquisition of Motorola Mobility from Google Inc, making it the third-largest global smartphone manufacturer, according to Lenovo. In September, the company announced the completion of its $2.1 billion purchase of IBM Corp's low-end server business.
Posted on 06-Nov-2014
Liu Zheng