Source:
ConnectAmericas
Cats and dogs, two stellar customers in the food industry
Published:

13 Jan 2015 01:15:29 PST

Published by ConnectAmericas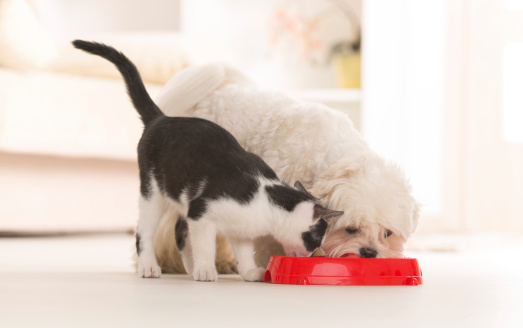 According to a publication by ProChile, the total global market value is estimated at US$ 45 billion. However, it is expected to grow to US$ 96 billion in 2017 in view of the slight macroeconomic recovery of markets, the increase in pet population and changes in consumer preferences.
The market is expected to grow to US$ 96 billion by 2017
The publication indicates the decrease in birth rates and the increase in "single person households" as factors where pets are increasingly integrated as family members and as companions by individuals living alone, enabling this market's continuous growth. The increase in urban population and the available income in emerging markets also significantly contribute to the rise in number of households with pets, driving the demand for food.
A market research conducted by Euromonitor reveals that in 2015 the United States (U.S.) will be the biggest value market followed by Brazil, Japan and France. However, India, Saudi Arabia, Russia and Thailand present interesting opportunities since their markets are growing at a higher pace.
A Pet Food Industry article reveals that China has a broad market for pet products and accessories, representing over US$ 1 billion a year. Food, however, only accounts for 37% of total pet expenses.
In contrast to the rest of the world, non-food pet products dominate the Chinese market although food sales have been rising at an annual 10% rate in recent years.
The potential for growth in the Chinese pet food industry is high. According to the article, only 7% of Chinese households currently own dogs and only 2% own cats. However, merely 10% of households feed these with prepared pet food.
Premium or quality brands are driving much of the industry's growth, representing an annual growth rate of approximately 15% for dog and 12% for cat food. Although the percentage of cats and dogs as pets in China is low, the market still accounts for 51 million animals with owners. This positions the country in third place only behind Brazil with 52 million and the U.S. with approximately 170 million cats and dogs.
A study conducted by Tully & Holland reveals that the majority of pet owners in the U.S. typically buy prepared pet food. The pet treat sector is one of the segments with the highest consumption in addition to the dry food market, the healthy product lines and premium food or that with similar features as food for human consumption.
According to ProChile, the home brand market is another dynamic sector growing in the U.S. This presents an opportunity for producers interested in penetrating the North American market as suppliers of an already established brand instead of starting out from scratch. However, the article notes to keep in mind the high volumes required for using this channel.
icbu-news010185192077