Source:
ConnectAmericas
Which is the best market to export food products? Follow these 7 tips
Published:
29 Dec 2014 01:41:36 PST
Published by
ConnectAmericas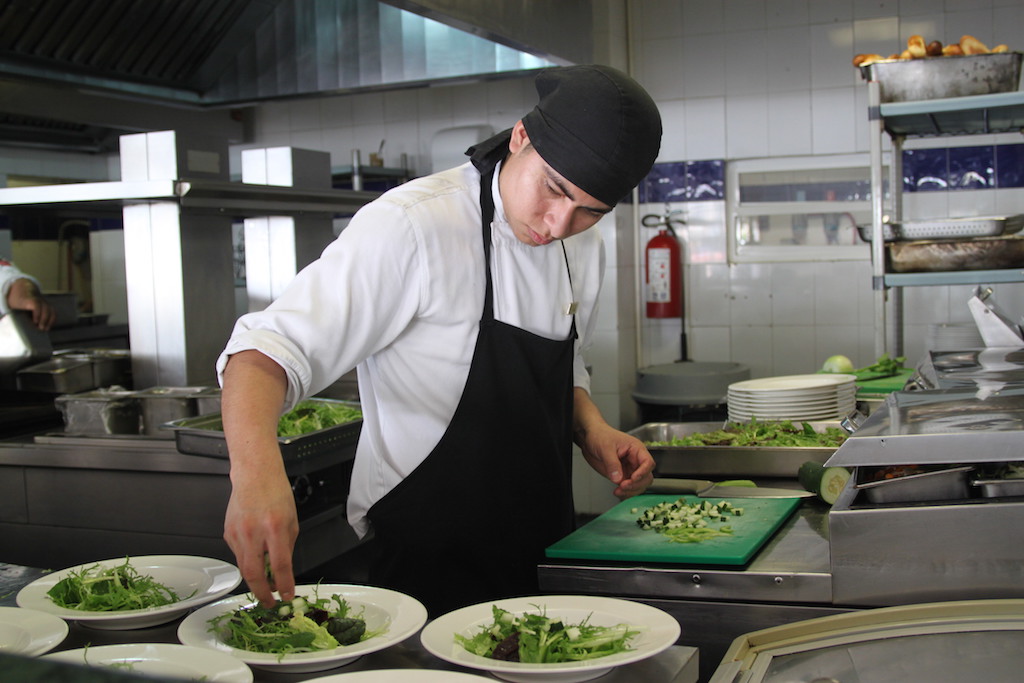 HIGHLIGHTS
It is essential to have information on the tastes of the market where you wish to export
There are easy ways to access this information: restaurant review websites or local supermarkets
Trade fairs, such as LAC FLAVORS, are a great option
In contrast to the large multinational conglomerates, many small and medium-sized enterprises (SMEs) in the food sector in Latin America and the Caribbean focus on particular products. For instance, some companies specialize in the production of quinoa, and others only work with organic products. Others focus on regional products or traditional food such as amaranth or acai.
This specific character may turn out to be a double-edged sword upon exporting. On the one hand, it can be very useful since it allows the company to position itself as a gourmet producer of regional food, which is extremely popular today. On the other hand, however, a mistake as to the selected market– for example, if the company's only product has a flavor that does not go well with the local palate – can have a very negative outcome.
This is why SME food producers have to carefully study the tastes and habits of the countries where they are considering to export before investing resources in getting there. Subject-matter experts call this process "market intelligence", which, as explained by three University of Michigan researchers, is none other than "competence or capability to generate and integrate knowledge about the market."
In technical terms, this might seem a bit complex but it can actually begin with very simple inquiries. Below we provide seven tips for carrying out simple investigations on which countries your food product will be successful:
Search in restaurant review sites. A good idea for knowing if the palate of a specific country will be comfortable with the flavors that you have to offer is to find out if the restaurants are selling this type of food, and study how popular they actually are. You can start out with sites such as TripAdvisor, TimeOut or Yelp, which contain useful information for starting your investigation.
Search in supermarket websites. Another possibility is to search the websites of the main supermarkets in the country where you wish to export and see if they sell similar products. Currently there are many supermarkets that list their products online or even enable you to buy from your own home. Food business owners can make use of this valuable information to learn about the market in which they are interested.
Food import information in the particular country. Currently there is a lot of information online with respect to the products that a country usually imports, which can be a useful indicator to learn about popular flavors. For instance, the Observatory of Economic Complexity of the Massachusetts Institute of Technology (MIT) has very useful data on the type of merchandise imported by each country.
Local contacts. There is an old saying that goes if you want to know something the best thing is to ask. A good way of knowing if people from a particular country consume a certain product is to ask a local. And, again, Internet is a good tool in this regard: if you do not know anyone, you can try through social media or the different web forums.
Use the services of this website. ConnectAmericas.com is the first social network for businesses in the Americas and a unique space to contact business owners in the country where you would like to do business. Enter our Communities and interact with prospective business partners who can provide valuable information for your company.
Contact with distributors. The most traditional option for obtaining information on the possibilities of the success of your product in a specific market is to contact the distributors working in the particular market, which surely will be able to assist you and offer information in this regard.
Trade fairs. One of the multiple benefits of participating in trade fairs is that you can interact with colleagues from other countries and even have your products tested by prospective customers from different corners of the globe. The best option within the food sector in Latin America and the Caribbean is LAC FLAVORS, one of the largest fairs in the world that "has generated over 5 thousand business meetings and over 35 million dollars in business deals."
icbu-news011132211035