"Alibaba.com has been very effective in reaching new customers."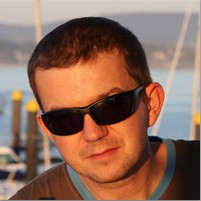 Member:
Mr. Rafal Skarbon
Company:
MegaPlot Poland.
Location:
Poland
Industry:
Machinery
Gold Supplier member since:
2012
Website:
http://megaplot.trustpass.alibaba.com/

MegaPlot Poland is a world-leading manufacturer of CNC routers, hotwire EPS and XPS cutters, fast wire cutters for soft and rigid foams and laser cutters as well. So far we have manufactured over 5,000 machines and sold them to 49 countries. We have 20 years of experience in designing and manufacturing various types of computer-controlled machines and honing the quality and service we provide.
We started using Alibaba.com a few years ago. At first, it was to find alternative suppliers for parts we need for our manufacturing of various types of CNC equipment. It proved an efficient platform due to the large selection of reliable suppliers from around the world. A couple of years later we started promoting our CNC equipment on Alibaba.com and since we were happy with the results, last year we decided to become a Gold Supplier. Gold Supplier makes it easier for customers to find us with its Top-Tier Priority Listing feature. Since joining Gold Supplier, we have seen an increase in the number of inquiries and business we get from Alibaba.com. So far we are very happy with the outcome.
Now we are advertising a number of products on the Alibaba.com website and plan to add more. It has been very effective in reaching new customers. At the moment, about 25% of our inquiries come from Alibaba.com, 80% of which turn into real orders. We really like the increased visibility Gold Supplier brings, which leads to an increase of inquiries. Verified status is also very important to some customers. Apart from getting individual orders from Alibaba.com, we have also managed to establish relationships with big potential buyers.
My advice is to go for it as soon as possible and show all of your products, because more and more B2B trade is happening on Alibaba.com. A good website is no longer sufficient as it is difficult to be found via a general search engine. Now more and more customers are looking for products on Alibaba.com, which they appreciate for the good choice of suppliers.