Alibaba - A tool for branding and promotion of our company worldwide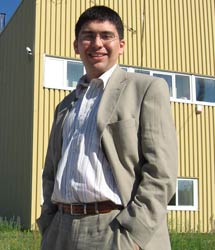 Member:
Mr. Carlos Lopez
Company:
BRAND DISTRIBUTION SP ZOO
Location:
Poland
Industry:
Beverages
Gold Supplier member since:
2005
Website:
http://branddistribution.trustpass.alibaba.com

We have made a lot of deals since joining Alibaba, and even more since we became Gold Supplier members. When you join Gold Supplier , your company is verified as a genuine company. This gives suppliers and clients a sense of safety and more confidence when contacting you.
We saw that becoming a Gold Supplier member was the right decision to make because we were able to publish more products and promote more of the different types of products that we sell. Moreover, being a Gold Supplier member, potential clients have contacted us in bigger numbers and we have seen how the first communication has been easier than before. In addition to this, the overall sales of our company have consistently increased.
Posting products and selling leads with actual pictures, useful descriptions as well as logistics information about your products is very important. Refreshing your products and selling leads regularly shows your potential clients that your company cares about its image and that your company can offer up-to-date products and services to the market.
For buyers' inquiries, we can say that we receive about 15 quality inquiries every week. We try to reply to all inquiries we receive; however, those clients with real potential get the most attention. We know the market very well and after more than 2 years with Alibaba, it is possible to identify those clients easily.
Meanwhile, you should also investigate your potential trading partner on the Internet and, most importantly, talk to them on the phone. By talking to your clients you can get closer to them and get to know more about their business.
I also use Trade Alert, a tool to keep me up-to-date on what is going on in the market, and read many useful articles from the community channel.