We are opening to the world with Alibaba.com!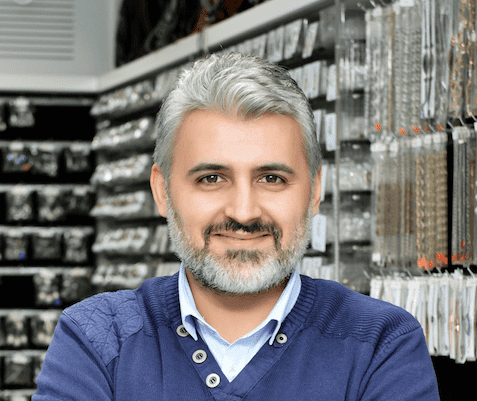 Member: Mr. Bilal İncecik
Company: Tekbir Kuyumculuk ve Mühendislik Sanayi Ticaret Limited Şirketi
Location: Turkey
Industry: Jewelry
Gold Supplier member since: 2007
Website: https://tekbirsilver.trustpass.alibaba.com/


Tekbir Silver, a member of Alibaba.com since 2007, has been operating as an Alibaba.com Gold Member since 2010 and is carrying out a significant 30% of its exports to buyers who have reached them through Alibaba.com. Alibaba.com is really secure platform for new buyers to gain their trust and creating a sustainable work. Tekbir Silver believes, following their Gold membership, it is easier to pass on their importance to their industry. At the same time, the company states that their products are attracting much more attention and they have received a great deal of demand from buyers in countries they have never worked before. Tekbir Silver has been opened to the world with Alibaba.com, bringing their status in the sector to an important place.
Stating that customers can reach them via e-mail and telephone at any time of day and they can move forward rapidly about desired product types thanks to Alibaba.com. After a short pre-meeting period, they offer the opportunity to place wholesale orders from stock by directing the price information of the desired product by directing the customers to their own websites www.tekbirsilver.com. After the agreement about the product they start to produce or prepare their orders and when they are finished, they send the order to the related company by the specified shipping ways.

"Get 22 times more inquiries than Free Members with a Gold Supplier Membership!"