After joining Alibaba, my business grew by 70 percent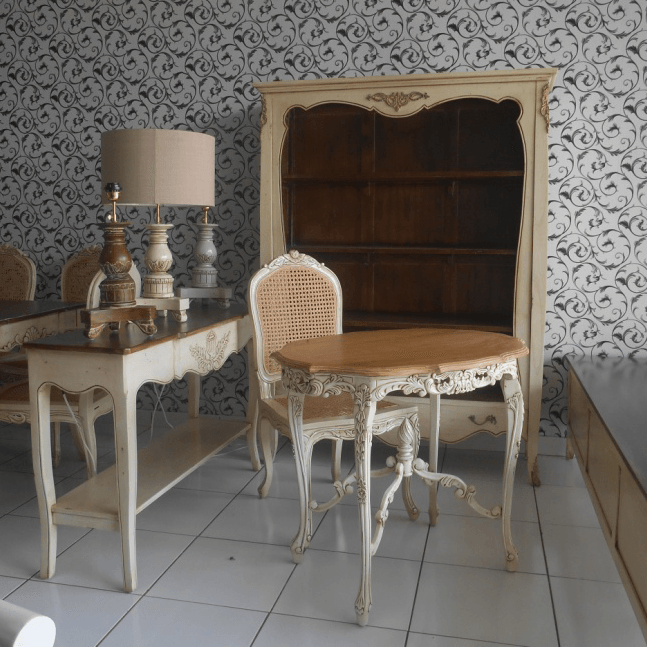 Member ID: Duli Wirasworo
Company Name: CV. DWIRA JEPARA
Country: Indonesia
Industry: Furniture
Gold Supplier member since: 2012
Website: https://dwirajeparafurniture.trustpass.alibaba.com/company_profile.html#top-nav-bar

I started my business in the furniture industry 14 years ago in Jepara, Indonesia. I began by selling to the domestic market only. In 2012, I heard about Alibaba through Google and was eager to learn more about it. I started to learn about e-commerce and how it could give me great opportunities on the global market. I decided to join Alibaba as a Gold Supplier and we were soon averaging 130 inquiries per month.
After joining Alibaba, my business grew by 70 percent. In the first year, I gained buyers in England and South Korea. Now, I get more than 100 inquiries each month and ship around 2-3 containers of my products. One buyer in South Korea has become a loyal customer and orders 2-3 containers of products each month. Through using the Alibaba platform, my annual income increased by up to 70 percent and this year I plan to open a new warehouse. Because of this expansion, my sister has also joined Alibaba as a Gold Supplier and my company is the first in Indonesia to have two Gold Supplier accounts on Alibaba.

"Get 22 times more inquiries than Free Members with a Gold Supplier Membership!"