We have been selling large quantities of pasta in Asia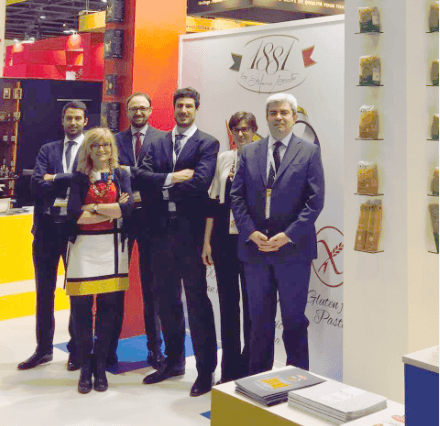 Member: Mr. Stefano Ceppi
Company: Pasta Berruto
Location: Italy
Industry: Food and Beverages
Gold Supplier member since: 2017
Website: https://pastaberruto.trustpass.alibaba.com/


Alibaba is already well known and established in Italy, but we heard of the leadership by Alibaba in the marketplace during a business meeting.
Our success story began with the decision to divide our business into 3 different brands targeting 3 different types of consumers:
- ARRIGHI since 1930: our traditional and historical range for consumers that like typical and classical Italian food
- ITALPASTA: our fresh, young and easygoing brand for younger consumers that want high quality products
- 1881 by Stefano Berruto: our ultimate, premium lifestyle brand. In this brand, you can find 100% Italian durum wheat bronze die pasta. It is organic, whole meal and gluten free, made for the connoisseur
We receive around 3 inquiries per day, especially from Asia and Africa. Unfortunately, most of the inquiries are asking for a price and it is quite difficult to explain to them all our benefits in quality, experience and service.
Italian made pasta is appreciated worldwide for its high quality, but we have higher prices compared to low quality pasta products.
Our most impressive success is in Asian countries, where we have been selling large quantities of pasta. We have also been teaching our customers how to cook the pasta for the best experience.
Before, the most beneficial sector in e-commerce was related to technical instruments. Today, it is food because of the increasing demand from consumers for high quality food products. In the future, we want to reach individual consumers that want premium Italian pasta through Alibaba's B2C channels like Tmall International and Tmall Flagship.

"Get 22 times more inquiries than Free Members with a Gold Supplier Membership!"