"We wanted to find a way to run our business with fewer people and arrived at Alibaba.com."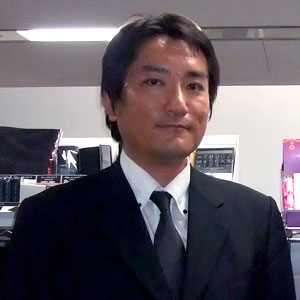 Member:
Susumu Kishida
Company:
Trade Works Company Limited

Location:
Japan
Industry:
Gifts&Crafts
Gold Supplier member since:
2010
Website:
http://tradeworks.trustpass.alibaba.com/


Trade Works Company Limited is a manufacturer that makes custom designed goods as well as Health&Beauty products. This company also manages the planning, development, trading and distribution of products. They specialize in supplying various retailers such as CVS, mass merchants, drug stores, and companies dealing with promotional or gift items. Their products are designed in Japan and mostly manufactured overseas - allowing them to offer high quality items at lower prices.
In 2008, they started to attend overseas trade shows to expand their distribution. However, participating in overseas trade shows proved costly and time consuming. They wanted to find the most efficient way to distribute their products using fewer people, and arrived at Alibaba.com. After joining, they received inquiries from both Asian and Western countries. A French buyer made an inquiry about a "custom designed tumbler FC" that won a design award. This buyer appreciated the unique design and quality of their product, and chose it despite the fact that many Chinese suppliers offered similar ones at lower prices.
"Constantly checking e-mails is important so we can reply to buyers as soon as possible. We first introduce our company profile and ask buyers for their company profiles to see if it's a good match. Early on we usually tell buyers our conditions to ensure mutual understanding so we can do business easier," said Mr. Kishida.


After buyers understand and accept their conditions, Mr. Kishida calls them to know them better, and this often makes the deal go smoother. Once the first deal is made, product brochures are sent to buyers and in some cases, buyers purchased several kinds of products after the second deal. "Currently, we have only small deals with overseas buyers, but we aim at making more deals with distributors, who have more trading expertise, as well as bigger retailers through Alibaba.com," said Mr. Kishida.