"Choose Alibaba for quick success"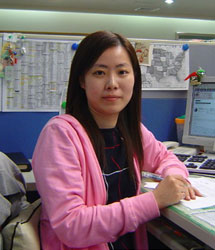 Member: Ms.Waling Liu
Company: Global Orbit Tech Co Ltd



Industry: Furniture&Furnishings

Location: Taiwan
Gold Supplier member since: 2005
Website: http://orbit01.trustpass.alibaba.com/

I first heard of Alibaba on the internet, but didn't pay much attention to it while I was a free member. However, once we joined Gold Supplier in July 2005, we started to receive 20-30 inquiries per month. It really helped us bring a lot of business to our company. Previously, we had joined other business websites but we did not achieve any real results. Now I know Alibaba is the best choice for a trade partner.

Our company is located in Taiwan, and we guarantee professional service and high quality products. As a result, our products are exported to countries in Europe, North America, the Middle East, Asia and more. Our company has a service team with rich experience and strong techniques. Depending on customer demands, we promote our products and services not only through traditional offline methods but also through online services like Alibaba.

Compared with other trade portals we've used in the past, Alibaba provides more access for clients to promote products and update selling leads at any time. TradeManager also provides a great opportunity to communicate with customers fast and answer their questions immediately.

Alibaba is a good platform and the best choice for small&medium enterprises. For companies who want to explore new markets and expand their business, we recommend using Alibaba.

Choose Alibaba for quick success!