Alibaba: a Platform to Boost your Business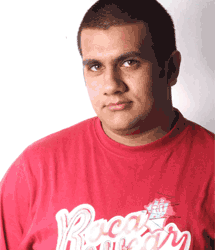 Member: Mr. Zunair Akram
Company: GARANA INDUSTRIES (PVT) LTD



Industry: Health&Beauty

Location: Pakistan
Gold Supplier member since: 2007
Website: http://garanaind.trustpass.alibaba.com/

Several years back, in 2004, I discovered Alibaba through a Google search and joined as a free member.

As a free member, customers find it hard to trust you with complete confidence. Gold Supplier shows customers that you are a genuine company, which is one of the greatest advantages to joining. In trading internationally, you will encounter many problems, but after receiving Gold Supplier, the big problem of building trust in your products and your company is solved.

Since becoming a Gold Supplier member, we have received 70% more inquires and most of them came from serious buyers. We have received many deals, most of them on a trial basis, but including 2 big deals with an order value of more than US$35,000.

I think both searching for customers and posting products are ideal methods of finding customers. We post selling leads presenting our product's relevant information and we update our products and selling leads every 1 or 2 weeks. It is the best way to stay on top of the search list and it has definitely increased our business. I believe that continuous posting of new products or descriptions makes a difference, because, sometimes, the older descriptions will remain, and when you refresh the description you will be adding a new trade lead to the search results as well.

When we receive a buyer inquiry, we definitely try to reply on the same day, or if we don't have time, we will reply the following morning. Overall Communication must be tolerant and meaningful, because, in this way, business will be successful.

We use tools like TradeManager and Trade Alerts regularly and these are the most important parts of Alibaba. No one spends a lot of time to check all their emails and reply to them, so TradeManager is a key to open new doors of communication. We have received one trial order through TradeManager worth US$4,500. Trade Alerts is also a great tool to search for products and trading leads related to your own industry.