"Alibaba is a powerful business tool."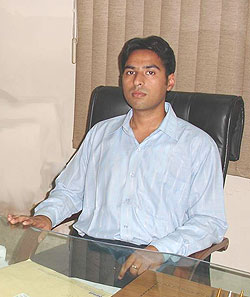 Member: Mr. Varun Agarwal
Company: Exotic India



Industry: Gifts&Crafts
Location: India
Gold Supplier member since: 2006
Website: http://salesexotic.trustpass.alibaba.com/

Today, Alibaba.com is one of the most powerful Internet business tools available.
Exotic India is a manufacturer and exporter of Indian handicrafts, small gifts and home and garden decor products. We started as a free member in 2002. We became a Gold Supplier member in 2005, and it has been a real benefit to our business. With TrustPass membership, the quality of inquiries has improved and we are meeting a lot of serious buyers.
With an online product showcase, Gold Supplier members can update products and selling leads on a daily basis and change their offerings to meet with changing market conditions. Updating products is critical.
The best tool on Alibaba.com is TradeManager. It's a very powerful tool, one that enables real- time communication between the two or more parties. One can save a lot of time and efforts by using TradeManager. With its voice and webcam functions, one can virtually communicate face-to-face. We generally keep our TradeManager application running so customers can contact us any time. Just the same, Trade Alert keeps me updated about new postings related to our product lines, making it easy for me to make contact with the exact buyers who are looking for suppliers like us.
In the end we would like to say that Alibaba.com is the best platform among the various trade-related websites on the Internet. It makes sense that Forbes had given its "Best of the Web" for seven years in a row.
We would like to thank the entire Alibaba team!