Alibaba.com is one of best partners in our business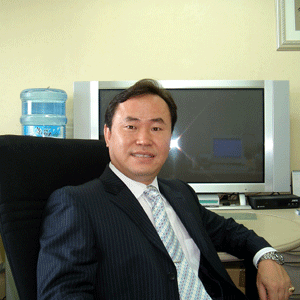 Member: Mr. Kyeongik Nam
Company: GMGateway, Inc.




Industry: Home Appliances

Location: South Korea
Gold Supplier member since: 2004
Website: http://gmgateway.trustpass.alibaba.com/

I am glad to tell you about our success in Alibaba.com, both to offer thanks and to share our story with future business partners.

We are GMGateway, Inc., located in Seoul, Korea. We mainly manufacture air conditioners and other home appliances, and we export to more than 80 countries. We have been using Alibaba.com for nearly five years and it has helped our business a lot. Last year, we upgraded to Gold Supplier membership. I suggest this membership to all Alibaba.com free members because trust is very important in the trading business. Actually, we are also using some other paid trading services, but we do not receive many inquiries through them. Alibaba.com is totally different. We get dozens of inquiries, and some of them produce good results. The bottom line is that Alibaba.com has helped us increase our sales volume.

Alibaba.com's new service, TradeManager, has enabled us to be in direct contact with our customers, through both online and offline messages. We installed this tool a few days ago and I have contacted more than 20 customers through it and we still keep talking with them. Through TradeManager, we can contact persons and also manage inquiries and update product information.

I can tell Alibaba.com is one of best partners in our business, and we hope to maintain a long-term relationship. Alibaba.com is the No.1 trading service in the world.

Thank you very much, Alibaba.com!

Questions and Answers
Approximately, how many inquiries do you receive per month?
More than 200 emails and faxes.


You have closed some deals. Which countries are these deals from? What are the sizes of the deals, in dollar terms?
Many deals from many different countries: Germany, Netherlands, Australia, Algeria, Libya, Chile, New Zealand and Italy. Some have been for millions of dollars.


How do you think Alibaba.com has helped your business most?
There are other trading websites, but none have given us the positive results that Alibaba.com has.


What is Alibaba.com's comparative advantage compared with other trade portals?
Many more inquiries.


Have you installed TradeManager? Do you think it's useful?
Yes, I did a few weeks ago. And it is a useful way to contact people without any hesitation.