Gold Supplier gives buyers more confidence to trade with us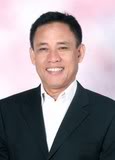 Member:
Mr. Syam Parlan
Company:
Deal Indonesia, CV


Industry:
Nickel ore

Location:
Indonesia

Gold Supplier member since: 2009

Website: http://dealindonesia.trustpass.alibaba.com/
Deal Indonesia, CV was established in Makassar Sulawesi, Indonesia in 1983. The company currently supplies charcoal, bamboo gazebos and nickel ore worldwide.
"We first joined Alibaba.com in 2005 to display our products for free," said Syam Parlan, Director of Deal Indonesia. "However, to get more exposure and increase sales, we decided to upgrade to Gold Supplier in 2009. Right away, I was surprised to see much more inquiries coming into my inbox on a daily basis!"
Syam says the best thing about being a Gold Supplier member is the authentication and verification process. "In order to become a Gold Supplier, we were first checked by a third-party security service provider," he said. "This gives buyers more confidence to trade with us, which in turn gives us more opportunities to close deals."
Nowadays, Deal Indonesia receives 60 percent of all inquiries from Alibaba.com and exports their products to France, Hungary, Iran, Lebanon, Malaysia, Singapore and the US.