Aiming to expand global market with the top-quality super micro screws!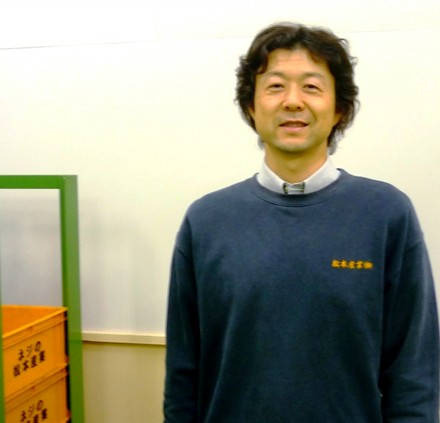 Member:
Mr. Shinsuke Matsumoto

Company:
MatsumotoIndustry Co.,Ltd




Country/Region: [

Japan

]
Industry:

Mechanical Parts&Fabrication Services


Product:

Microscrew,Microrivet,Screw,Rivet






Matsumoto Industry Co., Ltd. was founded in 1968 as a screw manufacturer, and since then it has been expanding its business in Japan. In early days, the company manufactured mostly standard screws used for consumer electronics such as TVs, air conditioners, and video recorders. Later, it also started to manufacture special micro screws and now the company's technique of designing and manufacturing micro screws is the world's top class. The micro screws are mainly used for medical devices and compact mechanical equipment including digital cameras, mobile phones, and glasses.

"Nowadays, we design and manufacture more than one hundred million screws per month and sell to the markets of US, China, and Taiwan as well as the big consumer electronics companies in Japan through trading companies", said Mr. Shinsuke Matsumoto, General Manager of our company.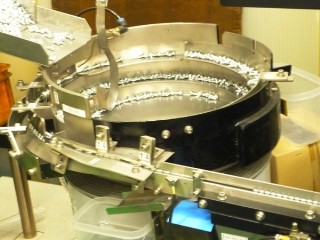 The company's anti-slacken screw "NOJI LOCK SCREW" is well-received by customers and widely adopted for glasses. "Our NOJI LOCK SCREW would be used for your glasses and sunglasses. "

Its special micro screw made with high-tech machine is earning a reputation for its high quality and low defective rate and so the company gets inquiries from new customers and visitors who heard the reputation."One day, a person from a research laboratory of MIT heard our reputation and contacted me to order special customized screw. This experience made me think to expand our screws and proud technology to the global market more and more."

"The first time I heard about Alibaba.com was through some media publicity and I was attracted by that Alibaba.com can directly connect me to the potential buyers all over the world. I have got many inquiries through Alibaba.com from many countries including Canada, USA, and India. I have had hard time to close the deal at first, because our special micro screws are relatively expensive compared to standard screws. But I was getting good responses lately for special customized orders. Now I am preparing to export customized micro screws to Middle East."

"Alibaba.com enables me to see the new demand that I don't know before. For example, I posted rivets on a trial basis and have received many unexpected feedbacks from UK and Egypt. I realize that the buyers who sent me inquiries are seeking made-in-Japan high-value-added products ,hence, I believe that,the key to take a position in global market is to differentiate our products from others. I am aiming to tempt the new demand in emerging markets as well as the demand for cutting-edge high-tech equipments in developed countries. I'd like to increase the total volume for global market by capturing the needs for our special screws for the future. "




View this member's Product Showroom