"Nearly 95% of our export business comes from Alibaba.com."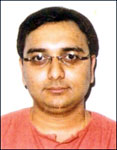 Member:
Mr Hemant Verma, Managing Director
Company:
Ace Tel Linkers Pvt Ltd


Country: [India] Industry:
Telecommunication
Products:
Mobile Phones, CDMA, Nokia, Cellphones, Zte
Ace Tel Linkers Pvt Ltd was established in 1995 selling brand new CDMA handsets. Today, they deal with many major mobile phone brands across the world and are operating in 8 countries, each with their own branch offices.
Initially when the company first joined Alibaba.com, they didn't expect any significant increase in business. "In just a few months our turnover kept on increasing from 40 lakhs to 80 lakhs (US$85,000 – 171,000), and right now it is at 10 crore (US$2.1M)", said Mr Hemant Verma, Managing Director of Ace Tel Linkers. "The number of enquiries and buyers just kept on increasing as the months went by."
Hemant enjoys the added benefits he gets from Alibaba.com as a Gold Supplier member. "Besides getting higher priority listings in all buyer search results, we also get exclusive access to buyers and plenty of promotional opportunities at international trade shows and big buyer events."
"Alibaba.com has given us worldwide exposure and we are now exporting to Africa, Indonesia and many other countries," said Hemant. "Nearly 95% of our export business comes from Alibaba.com, and I can't think of any reason to discontinue doing business on the site."
View this member's Product Showroom