âWe are growing very quickly with suppliers that we met on Alibaba.comâ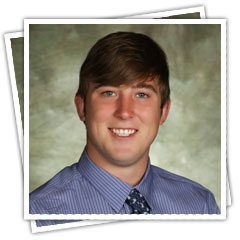 AJ Forsythe
Founder and CEO, iCracked
Location:
United States
Industry:
Electronics
Member Since:
2009
iCracked is an iPhone repair company that is quickly becoming the nation's largest and fastest of its kind. iCracked licenses its business model to entrepreneurs and teaches them how to run a successful companies by offering them a unique "Business-in-a-box." The kit includes all marketing, training, replacement parts, tools, operations manuals, website access and complete back-end support. This model has allowed iCracked to quickly expand to new locations with minimal upfront time and financial investment.
The idea started when A.J. Forsythe, iCracked founder and CEO, broke his iPhone for the Nth time and decided that there had to be a better solution than going to the Apple store, waiting in line, paying $200 and rebooting all the data back onto a refurbished iPhone that he would probably just break again in a month.
With his new business idea, A.J. looked to Alibaba.com as a source for his replacement parts. He had already done some research on Alibaba.com for another business that he had been working on while in college. After tabling his first idea, he decided that the iPhone repair kit could be a very viable business. At first he began ordering parts on eBay and Amazon from wholesalers, but once business grew, he shifted focus to dealing directly with manufacturers and finding them on Alibaba.com.
"We are growing very quickly with suppliers that we met on Alibaba.com," said A.J. "A lot of the savings we get from sourcing directly from manufacturers trickles down to our customers. This allows us to stay price competitive and maintain quality while increasing our sales by more than 35 percent. We started out small but we have big plans for the future."
As of November 2011, iCracked has more than 100 locations and plans to grow that number even more quickly in 2012. The company has been expanding internationally and currently has six locations in Canada, one in South Africa and two more coming in Sweden and Germany. In addition to the iPhone repair business, iCracked is also using Alibaba.com to set up its supply chain for the two new services it's adding - insurance plan and buyback program – which will be launched in the next few months.