âAlibaba.com allowed us access to countless suppliers that we would not be able to reach on our own.â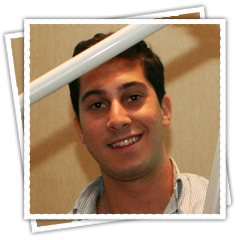 Jonathan Shriftman and Jake Medwell
Founders, Solé Bicycles
Location:
United States
Industry:
Sports and Entertainment
Member Since:
2009
Jonathan Shriftman, a 2010 graduate from the University of Southern California, left college with a great education and also a budding business selling fixed -gear bicycles. At USC, Jonathan developed a love for biking because of its cardio and money saving benefits. He soon discovered that his new-found hobby could take him from money saving to money making.
Working from his dorm room, Jonathan researched his idea online, with business partner Jake Medwell, and founded Sole Bicycles. Once they established an identity for their bikes, they needed products to sell. Jonathan and Jake contacted manufacturers through Alibaba.com's small business portal, and had their enterprise up and running in no time.
"We located a reputable supplier through Alibaba.com and we've been working with them for more than a year," said Jonathan. "We wanted this to be a long-term partnership so we worked closely with them to make sure it was valuable for both of us."
To become better acquainted after the deal was struck, Jonathan and Jake decided to take a trip to meet their supplier in person to see where their bikes were made. "It was great to visit the facilities and meet the people that helped us launch our business," said Jake. "We already knew that they could produce great bikes, but seeing the quality workmanship in person really gave us a sense of the value they placed on their product."
Jonathan and Jake said that one of the most important steps in launching their first business venture was to find quality suppliers and products. "Working with Alibaba.com to locate suppliers was great," said Jake. "Alibaba.com allowed us access to countless suppliers that we would not be able to reach on our own."
By sourcing from the manufacture directly and cutting down their manufacturing costs, Sole Bicycles is able to offer customized bikes at a 75 percent savings vs. the competition. "We're really happy with our price point and the products we offer," said Jonathan. "We've received some great feedback so far and plan to continue to work with our happy customers to constantly improve our line of fixies."