"Alibaba.com is such an amazing business platform."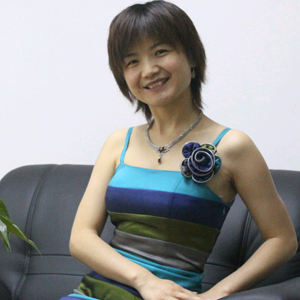 Member:
Anna Shi
Company:
Ever Pretty Garment Inc
Location:
United States
Industry:
Apparel
Gold Supplier member since:
2007
Website:
http://everpretty.trustpass.alibaba.com/

Ever Pretty Garment Inc is a fashion company specializing in designing, researching, manufacturing and selling all kinds of fashionable ladies' garments.
Ever-Pretty first joined Alibaba.com to meet more importers and to gain a better understanding of fashion trends and styles. Every-Pretty's strategy shows that Alibaba.com is not only a great, cost-effective platform for B2B trade, but also an incredible database of information for a vast number of products and industries. Though Alibaba.com is only one part of Every-Pretty's multi-faceted e-commerce approach, the B2B platform has dramatically shifted Every-Pretty's business model. In the past, Every-Pretty only sold dresses that they had in their own stock and they mostly sold them as retail to end consumers. Alibaba.com introduced Every-Pretty to an entirely new customer segment—bulk importers and buyers looking for custom designs. Ever-Pretty is thus an extremely versatile dress supplier—with the creativity to design their own styles and the resources to produce whatever kind of design a customer wants. Most buyers come from North America, Australia and all across Europe, especially from the UK and Russia, but the company also sells to customers throughout Asia and the rest of the world.
In the early years, when it depended on another factory for production, Ever-Pretty struggled with inventory issues that nearly compromised its growth. Anna had a tough choice to make. Should she make a huge capital investment in her own factory despite having no experience with actual production? She did, and it worked. Ever-Pretty now does millions of dollars in clothing sales every year. Ever-Pretty has over 100 employees, including production workers in Dongguan, China, a team of designers, and staff at their warehouse and showroom in California. Every-Pretty has grown in part thanks to Alibaba.com's special Customized Sourcing Service, receiving a high number of requests for quotations (RFQs) and getting several strong trade leads every week. Ever-Pretty also makes great use of the Gold Supplier feature called Product Showcase, demonstrating their most popular styles or new additions to buyers. The company now makes over US $10,000 a month from Alibaba.com inquiries.
Every-Pretty's Anna Shi spoke highly of the support and service Alibaba.com's offered over the years: "We have been an Alibaba.com Gold Supplier for five years and served many customers from all over the world. We'd like to give our praise for the service team of Alibaba.com. We really appreciate your help and support over the years. We think Alibaba.com is a very good business platform and we have benefited greatly from it."