What keeps Jacqui coming back to Alibaba.com is the ease of communication through the website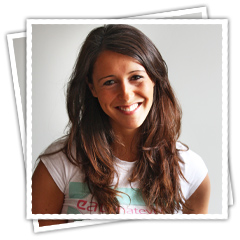 Jacqui Rosshandler
Co-founder and CEO, Jacquean Products, LLC
Location: United States
Industry: Food and Beverage
Member Since: 2005
Jacqui Rosshandler is a lawyer-turned-halitosis-fighter who believes that the key to kissable breath is through a dual method of mints and organic oils. She is the co-founder and CEO of Jacquean Products and the creator of eatwhatever™, which is a dual-action breath freshener that can turn the foulest mouth into a minty wonderland.
Jacqui first learned about Alibaba.com from a friend of hers in the beach products apparel business. He used Alibaba.com to source clothes and towels for his business with great results. "I quickly learned that anytime I am looking for things in bulk I turn to Alibaba.com," said Jacqui. "I find it very easy to use and I mostly use the keyword search to find a wide variety of products."
Jacqui's first order through Alibaba.com was for 180 pairs of slippers for all of the women who attended her wedding in 2005. After starting her own business, she began searching for gum, mints and now packaging for eatwhatever™.
"Currently we are working on a new line of packaging that will allow the product to be more streamlined and less medical looking," said Jacqui. "It will be about half the current size and resemble a pack of gum or box of mints. Also, getting rid of the artificial colors will allow for greater reach because some natural food stores restrict the use of artificial ingredients."
What keeps Jacqui coming back to Alibaba.com is the ease of communication through the website, the speed of the product shipments and the great prices. "The factories want your business and they want to win you over with their price," said Jacqui. "You send them a design and they send back the product quickly. They don't waste time, which is very refreshing. Also, the fact that we save more than 50 cents per package by using the contacts I found through Alibaba.com is an added bonus."
"I think that Alibaba.com is amazing and I can't believe it is free," said Jacqui. "I seriously love it. I know lots of people who start businesses and I always tell them that Alibaba.com is a great resource and even better than Google."
Jacquean Products sells eatwhatever™ in the U.S., UK, Australia, the Netherlands and online. The product is vegan, gluten-free, sugar-free and comes in a variety of packaging sizes for any occasion.