The keyword search was very useful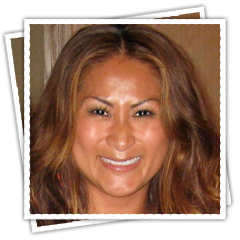 Cindy Sawyer
Founder, ToweLocs
Location: United States
Industry: Home and Housewares
Member Since: 2008
Sometimes it can pay to talk to strangers and in Cindy Sawyer's case it paid off big. Being an entrepreneur who constantly comes up with new ideas, Cindy was looking for a way to turn her latest idea into a reality. While attending her daughter's gymnastics lesson in 2008, Cindy heard some men behind her talking about a recent trip that one of them took to China. Cindy then turned to the men and asked them if they knew anyone in China who could manufacturer her latest idea.
The men told Cindy about a site called Alibaba.com where she could find thousands of companies who could create the product that she was describing. Cindy envisioned ToweLocs, a decorative product that could hold a towel securely to an oven door or a towel bar without worrying about her kids or pets pulling it to the ground.
She logged onto Alibaba.com and was amazed by the selection of products that fit her needs. "I started searching for companies who manufactured lapel pins because this was the closest thing that I could envision when I began my quest," said Cindy. "The keyword search was very useful and I could narrow the results based on a number of categories."
Cindy then stumbled upon the 'Post Buying Lead' tab on the homepage. "After looking through my initial keyword search results I realized that I could target my search more by submitting a Buying Lead and posting some designs of what I wanted my product to look like," said Cindy. "That way, manufacturers would come to me if they thought they could help."
She decided to choose a factory that answered her buying lead and produced a reasonable quote. "I've found a trusted partner through Alibaba.com and my business is growing because of the product quality, style variety and price that they can provide," said Cindy. "I am proud that I am able to pass these great qualities onto my customers."
"I always recommend Alibaba.com to people who ask me how I got started," said Cindy. "I tell them to just go to Alibaba.com and you'll find what you need."
Today, ToweLocs are sold at retail stores in the greater Seattle area and also on http://www.towelocs.com/. Each box of ToweLocs come in a set of two and is available in a variety of decorative styles including glass, metal and stone. They can even be shipped as part of a gift pack to create a beautiful Birthday, Mother's Day or Valentines Day present.