DONG DUONG leverages strength of e-commerce to expand its overseas network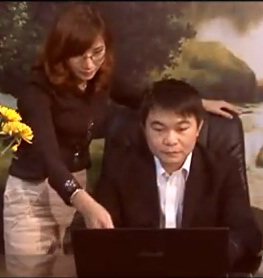 Member:
Ms. Nguyen Thi Huyen
Company:
Dong Duong Production JSC
Location:
Vietnam
Industry:
Food&Beverage
Gold Supplier member since:
2006
Website:
http://spice.trustpass.alibaba.com

Ms. Nguyen Thi Huyen is the Vice Director of Đông Duong, a manufacturer and exporter of cinnamon, turmeric, anise, coconut meat, cassava powder, etc. Ms. Nguyen and his husband, Mr. Dong Chu Van founded Dong Duong in 2005. At the beginning, they just wanted to succeed their family business, a 50-year experience factory in producing flavor powder and agricultural products.
They experienced a lot of hard time when the business was just started. It was only the 2 of them with very limited capital, but lots of competition in the market. For each buyer that they acquired, they need to spend a lot of time and efforts, which they thought was not effective at all. Then they started to visit and markets, marts and supermarkets across the country. They hope to get more insights in the industry by doing this kind of research, however, their business still not growing like they expected.
After the first year struggling in Ho Chi Minh City, they have learned how to carry out marketing activities and hope to find a new direction for their business. They have tried out almost all marketing channels and they clearly realized that the only way out is to go beyond domestic market. They heard about Alibaba.com is a platform that can connect local supplier with international buyers from friends and partners, they then decided to give it a go as a free member.
Ms. Nguyen and Mr. Dong didn't know much about global trade, plus they didn't know they need an exporting plan at that time, so they have missed a lot of business opportunities on the platform.
In early 2006, they finally realized the benefits of being a Gold Supplier are what they need to take their business to another level, they then signed up as a paid member. "Only after a few months upgraded as a Gold Supplier, we already notice more inquiries and very positive results. We are glad that we have made this move to get more involved on the platform", said Ms. Nguyen.
"We are now receiving about 200 inquiries from across the world every day, usually 5% are hot leads and very likely to become real order. We are very happy with this and that is why we have decided to invest an additional membership for our branch company, Rồng Đông Dương lately. We hope to leverage the strength of e-commerce and maximize the return of our investment.
Nowadays, Dong Duong's quarterly revenue from their exporting business is reaching 2 millions US dollar. They are having their own flavor processing factory and agricultural production preparation factory in Hưng Yên province. An individual processing factory for cinnamon was also completed in 2012. Đông Dương now has 1 office in Hanoi and 1 office in Ho Chi Minh City.
"Our business partners are confident in us and we have established good connection with many potential markets, for example, Russia, India, Malaysia, Taiwan, Bangladesh, Uruguay, Iran and Brazil", said Ms. Nguyen. Đông Dương has made its dream come true by leveraging the strength of e-commerce. "Exporting is very important while we are experiencing economy downturn. It helps you to sell your products to many more markets and expand your client base. E-commerce platform like Alibaba.com definitely is an effective tool, to connect small business like us to global markets and quality buyers", added Ms. Nguyen.