My machineries are now exporting to the markets that we have never thought of !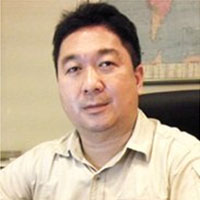 Member: methodmachine
Company: Method Machine Works Sdn Bhd.
Location: Malaysia (K.L)
Industry: Machinery, Processing Machinery
Gold Supplier member since: 2004
Website: http://methodmachine.trustpass.alibaba.com/


Method Machine Works established since year 2000, is one of the best known manufacturer and exporter of industrial machineries and equipments. Its vision is to be one stop centre and to provide total solutions to various industrial requirements. "Those machineries and equipments we manufacture include paper converting machines, exercise book machines, brick making machines&concrete block machines and coconut&coconut coir processing machines" says Mr. Chau.

Method Machine Works joined Alibaba.com as a free member in 1999. Then T signed up as Global Gold Supplier in 2004 when the company hoping to try and see whether they can get more enquiries and reach more overseas buyers ! Since they became a paid member, every year Alibaba linked them up with some new opportunities by helping them to export their machineries to some new markets like Seychelles, Myanmar, Papua New Guinea, Fiji Islands, Vanuatu, French Polynesia, UAE, Iraq, Jordan, Yemen, Oman, Nicaragua, Belize, Panama, Costa Rica, Barbados, Guyana, Columbia, Ecuador, Trinidad&Tobago, Haiti, El Salvador, Ghana, Mali, Tanzania, Kenya, Nigeria, Djibouti and Somalia, etc. Honestly,a lot of people might not even heard of these countries before! However, Alibaba, managed to connect us with these buyers and help us to close the deals !

Method Machine Works wouldn't have today's success if we have never leverage the strength of Alibaba.com When I first started, I didn't know much about exporting and have very limited experience. I was so lost, full of doubt and feeling unsecure. After joining Alibaba, it's not just a platform to bring me more enquiries, it also helped me to understand our buyers, their requirements and also different exporting procedures in different countries. I would recommend Alibaba for anyone who would like to start up their business, to leverage the platform as a stepping stone, from zero to infinities .the platform is driving my company profit up tremendously.

Throughout the years, we have closed many deals from Alibaba's enquiries. We are now capable in manufacturing and supplying machineries and equipments either in manual, semi automatic or automatic operations. Even in some of the more competitive markets, we are still standing strong in the machinery industry.

"Get 22 times more inquiries than Free Members with a Gold Supplier Membership!"