Alibaba helps us to build partnership with some of the biggest company in Japanese market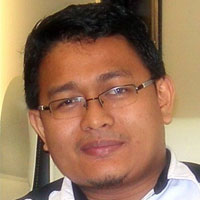 Member:
istiqnoisecontrol
Company:
Istiq Noise Control Sdn Bhd.
Location:
Malaysia (K.L)
Industry:
Electronic Components&Supplies,
acoustic equipment
Gold Supplier member since:
2010
Website:
http://istiqnoisecontrol.trustpass.alibaba.com/

Istiq Noise Control Sdn Bhd Established in 1995, it has grown to become one of the leading companies in Industrial and Building Acoustics. Our services covering from products supply, designing, fabricating and installation of an assigned acoustic projects.
ISTIQ Noise Control is highly specialized and well recognized in applications involving Generator Sets, Blowers, Compressors, Press Machine and HVAC systems. All of our works in controlling the noise on these applications either meet or exceed the requirement set by the Malaysian Department of Environment (DOE) and Department of Safety and Health (DOSH).
When it comes to building music rooms, studios, lecture hall or auditorium, our skill and workmanship are at our best. We take pride in building them and we must admit that we are proud of our achievement. Almost all of our customers express their satisfaction to us; one way or the other.
There was a time when I searched products in Google and I keep noticing Alibaba.com was always there at the top search, it surprised me when I went in and search, this website is containing all the products information that I was looking for. How easy it is! At first, we only registered as a free member. What surprised us waswe keep receiving quality enquiries and we wish to receive more on Alibaba, therefore we decided to signed up as a Global Gold Supplier which required authentication and verification. We really appreciated the way Alibaba helps us in expanding to new markets like Japan, Middle East and other ASEAN countries.
One of the unbelievable experiences after being a Global Gold Supplier is, we have built a good relationship with one of the biggest company in Japan. As we know Japan is the country that produces higher technology and higher quality goods, We did not expect a big buyer will eventually found us on Alibaba and place an order with us worth of half a million Malaysian ringgit. It wasn't just a one-time business, and now we are in good relationship and this Japanese company keeps coming back to us !
On average, we receive around 20 quality enquiries on Alibaba per month from a lot of new markets that we have never thought of reaching before !
Our dream is to become the biggest manufacturer of noise control in Malaysia, our commitment is to provide premier service and support to our customers ! We hope to grow with Alibaba.com !