"Alibaba.com brings new customers from all over the world to us."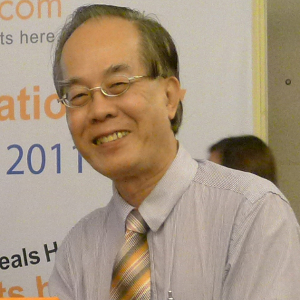 Member:
Mr. Edwin Lim
Company:
Plastech Formwork Technology Sdn Bhd
Location:
Malaysia
Industry:
Construction&Real Estate
Gold Supplier since:
2007
Website:
http://my108029795.trustpass.alibaba.com/
Since 2007, Plastech Formwork Technology Sdn Bhd has been a one-stop provider of structure forming solutions. They are also a manufacturer of system formwork, possessing extensive experience and resources in engineering, design, project management and supervision. Before joining Alibaba, the company mainly focused on tradeshows to promote their services and products. However, with the growing importance of the internet for business and e-commerce for marketing promotion, Plastech joined Alibaba.com because it is the most popular e-commerce platform. "The best part about being a Gold Supplier member on Alibaba.com is that they bring customers located all over the world to us," said Mr. Edwin Lim, General Manager of Plastech. "I only need to spend 30 minutes to check and reply to my inquiries every night," he added. "Now we get over 40 quality inquiries per month from Alibaba.com and many of them are good inquiries," said Mr. Lim. Although they get inquires from buyers from all over the world, Plastech mainly exports to India, Philippines, Brunei, Myanmar, Vietnam, and Nigeria. In the future, the company intends to expand their export business to cover India, Africa, the Middle East, and South America. Unlike managers of other companies who do not think of Nigeria as a potential market, Mr. Lim was very excited when he closed the first deal with one particular Nigerian buyer he found through Alibaba.com. After negotiations that lasted for almost one year, the buyer finally confirmed the order. In the first two years of joining Alibaba.com as a Gold Supplier, Plastech also closed deals with buyers from India, Myanmar, and the Philippines.