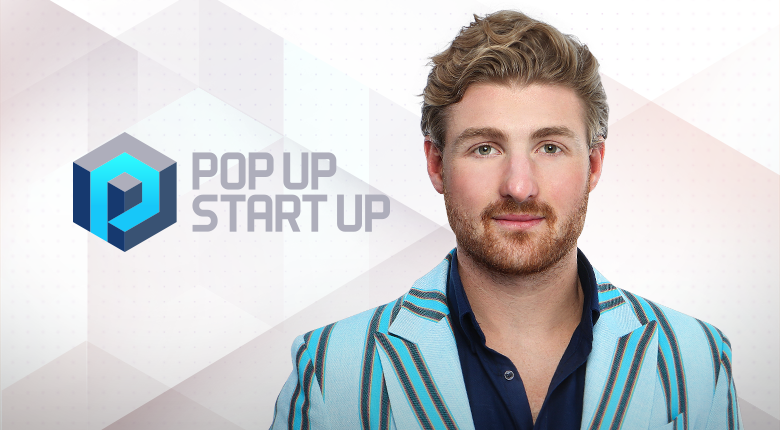 How did David Beckham go about creating his own line of fashion wear? He did not team up with Victoria - his wife and celebrity designer - to launch his own eponymous label. He neither took up sourcing, manufacturing, and logistics nor tackled inventory control, marketing and distribution alone. Instead, he joint ventured with the global supply-chain management group Li & Fung and became a partner with their retail subsidiary Kent & Curwen, a men's brand-name fashion chain with 113 outlets in the Greater China region. The former English soccer superstar also has his own signature product line David Beckham Bodywear with the Swedish global fashion retail giant H&M Group.
Of course, the young entrepreneur featured in the first episode of CNBC's "Pop-up Startup" reality television series is not David Beckham, nor does he have access to the resources commanded by the celebrity athlete. Instead, Jimmy Scott is a charming 25-year-old Londoner, who is Business Development & Marketing Manager for an exclusive private membership club in London's affluent Chelsea borough. He grew up in Kenya, and on returning to England attended boarding school in Somerset with his brother. He then went on to study Hospitality Management at Oxford Brookes University.
On Jimmy's twenty-first birthday, his brother Alistair gave him a blazer that was hand made in Kenya from kikoy, a brightly colored Kenyan cotton fabric treated with traditional tribal dyes. Jimmy loved its unique, vibrant colors. Every time he wears it to horse-racing and other social events, people would comment and ask him where he got his jacket. He realized he might have stumbled upon a niche market, and so in 2014 he teamed up with Alistair to set up Koy Suits, a sideline clothing business specializing in suit jackets for upper-class British socialites. The brothers invested £9,000 as startup capital, and to date their business has generated approximately £30,000 in revenue - but without making a penny of profit. Maybe, it is time for them to take stock of their business model and go back to the drawing board.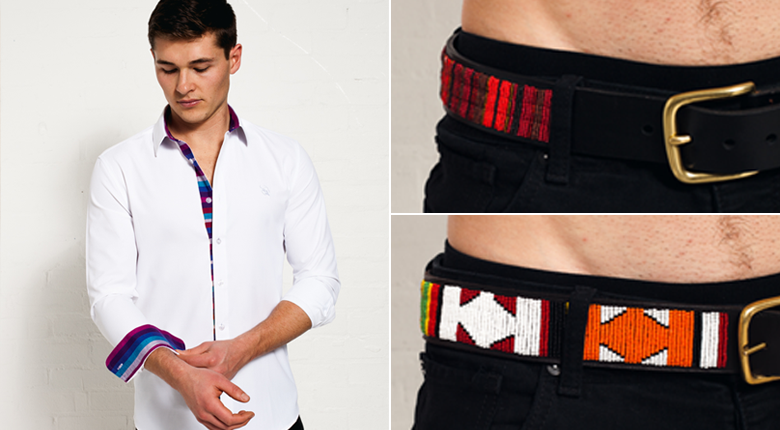 The startup's first challenge is to recruit reliable suppliers of quality kikoy for their high-end product line. Since the brothers grew up in Kenya, they should be able to step up to the job of sourcing fabric woven and dyed with the best craftsmanship the African country has to offer. As quality controllers, they have to ensure their final products do not suffer from defects in raw material used in the manufacturing process. Once they have the right kind of fabric, they will need to address the next issue: where should they have their jackets made? The blazers used to be hand made in Kenya, but were sent back by customers due to poor craftsmanship. Now, Jimmy is having them tailored in London instead.
Their celebrity mentor Patrick Grant, Savile Row tailor and judge onBBC2 reality game show "The Great British Sewing Bee", offered the brothers better advice: focus on the design and quality of their jackets. The United Kingdom is not a good choice for manufacturing garments, and they should look at getting tailoring done in China. In fact not only can Chinese suppliers produce better quality garments at one third of the price, it is also more cost effective to export kikoy directly from Kenya to China. At first, Jimmy was reluctant to heed this advice but still preferred importing the material from Kenya and manufacturing the jackets in the United Kingdom. Perhaps someone should have told him how much Warren Buffet prefers tuxedos and suits tailored by China's Dalian Dayang Trands to those produced by the high-end Italian fashion house Ermenegildo Zegna. Bill Gates and Buffet's right-hand man Charlie Munger are also patrons of the Chinese garment manufacturer.
Alibaba.com can help Jimmy and Alistair recruit garment manufacturers that cater to their needs. They can visit the homepage and generate a rich list of entries on garment suppliers, including manufacturers of high-end fashion wear for men. Alternatively, they can post detailed descriptions of their blazers with photographs on the website's "Buying Request Hub" to solicit quotations from make-to-order manufacturers. Under Alibaba.com's Trade Assurance scheme, the brothers can enjoy threefold buyers protection for 100% payment refund, quality compliance, and on-time shipment. They can also conveniently manage their communication with sellers, monitor the status of their orders, and track goods in transit at the website's one-stop online Trade Center. A host of related services are available to help their startup meet its procurement needs: inspection service to validate and certify product quality, trade financing for purchases on Alibaba.com from Chinese suppliers for amounts over US$5,000, and logistic service at competitive prices that comes with online shipment tracking and guaranteed delivery.
After traveling to China and visiting some of its garment factories, Jimmy became more receptive to his mentor's advice. He has plans for re-branding and re-launching his business in 2017 under the name Koy Clothing, to expand the range of products and re-focus on wallets, belts, accessories and high-end pajamas. However, his mentor suggested his main challenge is to broaden the market and the appeal of his designs beyond British upper-class sporting fans who attend cricket, rugby and polo events. Should the brothers rely more heavily on social media and their personal contacts to promote their brand of products, or should they revamp their marketing strategies?
It seems Jimmy can do better by asking himself a basic but important question: where would his target customers prefer to purchase expensive sports blazers with £200 price tags? Are they prepared to order and pay for the jackets online without actually inspecting the merchandise, or would they prefer trying them on at a pop up shop? The brothers can certainly benefit their business by lifting a page from David Beckham's playbook, and team up with Harrods and Harvey Nichols to help market Koy Suits to wealthy customers who frequent luxury department stores.